Mini Session info is posted below for September and October 2018! Creek Stomp Sessions will be held in September in both Carmel, IN and Greenwood, IN.
Orchard & Pumpkin Patch Sessions will take place in October at Tuttles Orchard in Greenfield, IN.
All Mini Sessions cost $325 and includes a minimum of 20 edited digital files. Full amount is due in advance to reserve your session date and time.
Email Jill Howell at jill@raindancerstudios.com or text 317-374-8713 to book your mini session!
There's only 5 spots available each day. They will go quick!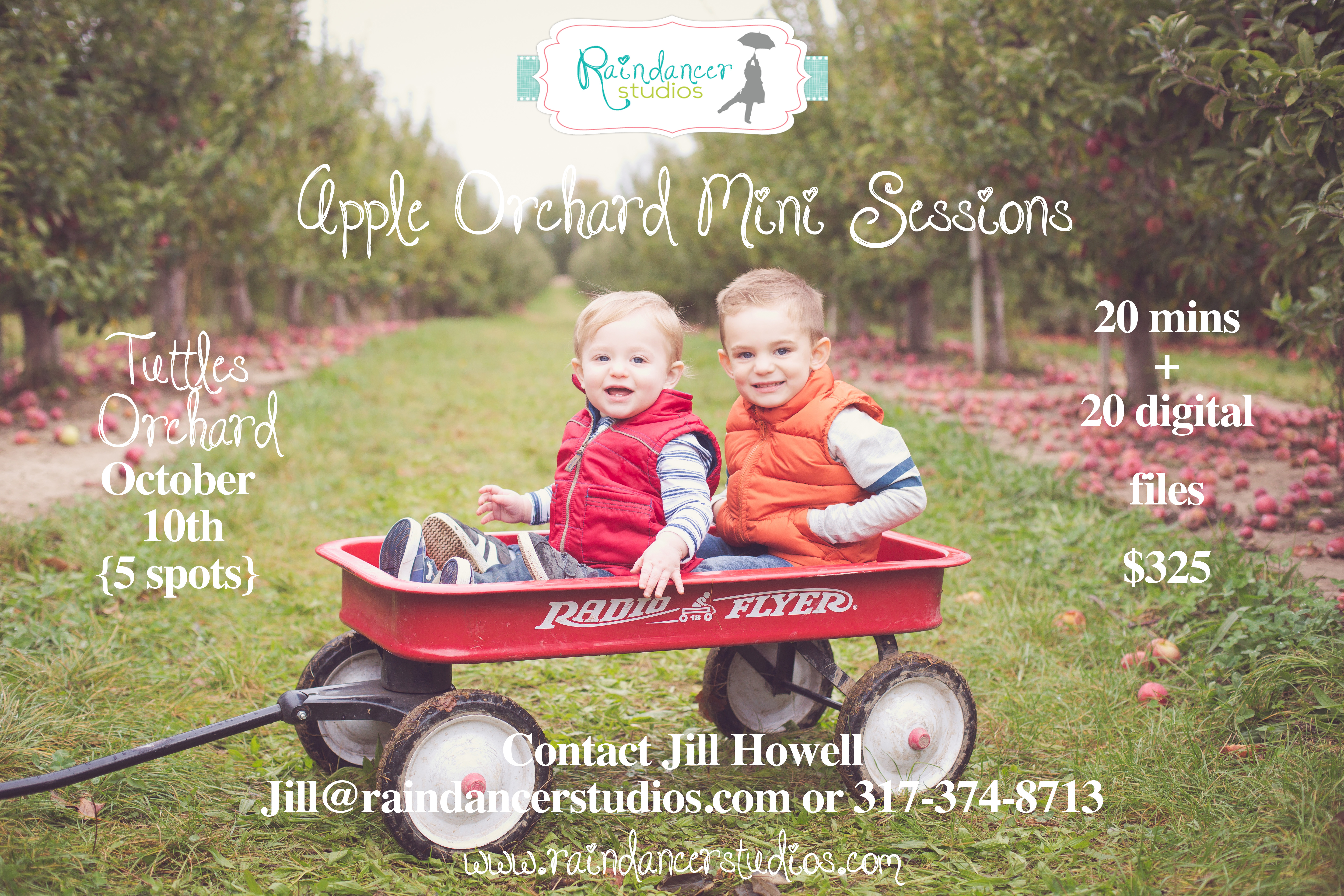 Jill Howell is a lifestyle family and portrait photographer in the Indianapolis and surrounding area. To learn more about her style of photography read the About Photography Style page.