Happy 2nd birthday, Finley!  Check out his cute train conductor outfit.  We did this family and child photo session in two parts…first the train photos in Fishers and then the family photos in Downtown Indianapolis.  I just love the little outfit Finley is wearing for his train pics.  Isn't it adorable?  We found a set of train tracks that were not functioning to help set the scene for his 2nd birthday party!  It was so exciting for me because I hadn't seen Finley since he was born two years ago when I did his newborn photo session.  He's become such a handsome little guy!
Thank you, Mark and Lauren, for inviting me to capture your sweet family once again!  It was such a delight to chase Finley around with you! 🙂  Any high five for bringing the awesome props for the train pics.  The suitcases you brought that are heirlooms in your family added a sweet touch.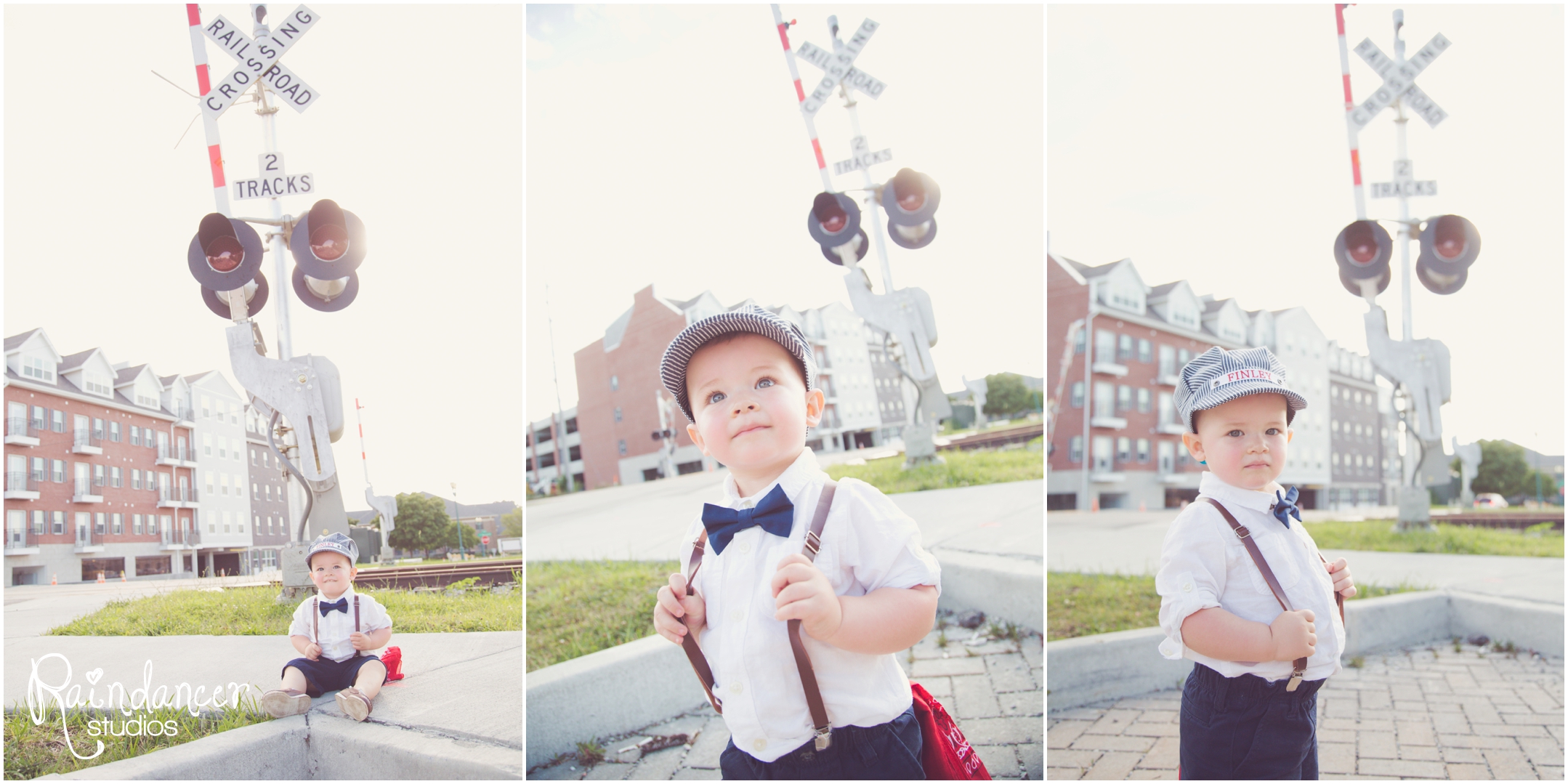 *Jill Howell specializes as an Indianapolis family photographer, children photographer, and newborn photographer but also loves high school senior photography and wedding photography.  She does on-location photography & studio photography in Indianapolis and surrounding areas such as Columbus, Greenwood, Avon, Carmel, Zionsville, Fishers, and Westfield, IN.  However, she loves to travel and is willing to come to you!  Contact Jill at raindancerstudios@gmail.com.