Eliza Kate- captured by Franklin, Indiana Newborn Photographer, Jill Howell
One thing is for sure, little Miss Eliza Kate stole my heart during her in home lifestyle newborn photo session in Franklin, Indiana. She is so sweet and beautiful. I incorporated as many details from her beautiful nursery as I could! That is the fun thing about doing newborn session in someone's home. After looking around I decided to use her crib blanket, her rug, her lemon wrap (one of mom's favorites), another swaddle wrap from her closet, and even Grandpa's keepsake sweater. However, the best thing I incorporated, aside from her parents, are her two furry best friends. With treats, they were willing to cooperate in a few photos.
Be sure to check out her fabulous nursery in the pics below. It's simple but so girly!  I love it.
My favorite part of this session, besides loving on baby girl, was chatting with Eliza's parents. I felt like we were instant friends and I could have stayed all day just chatting about life with them. Ironically, they discovered me by looking online for photographers and then we found out we actually attend the same church! How cool is that?
Thank you Anya and Clay for making me feel at home with you both! May the upcoming year be full of joy as you parent through Eliza's first year of life!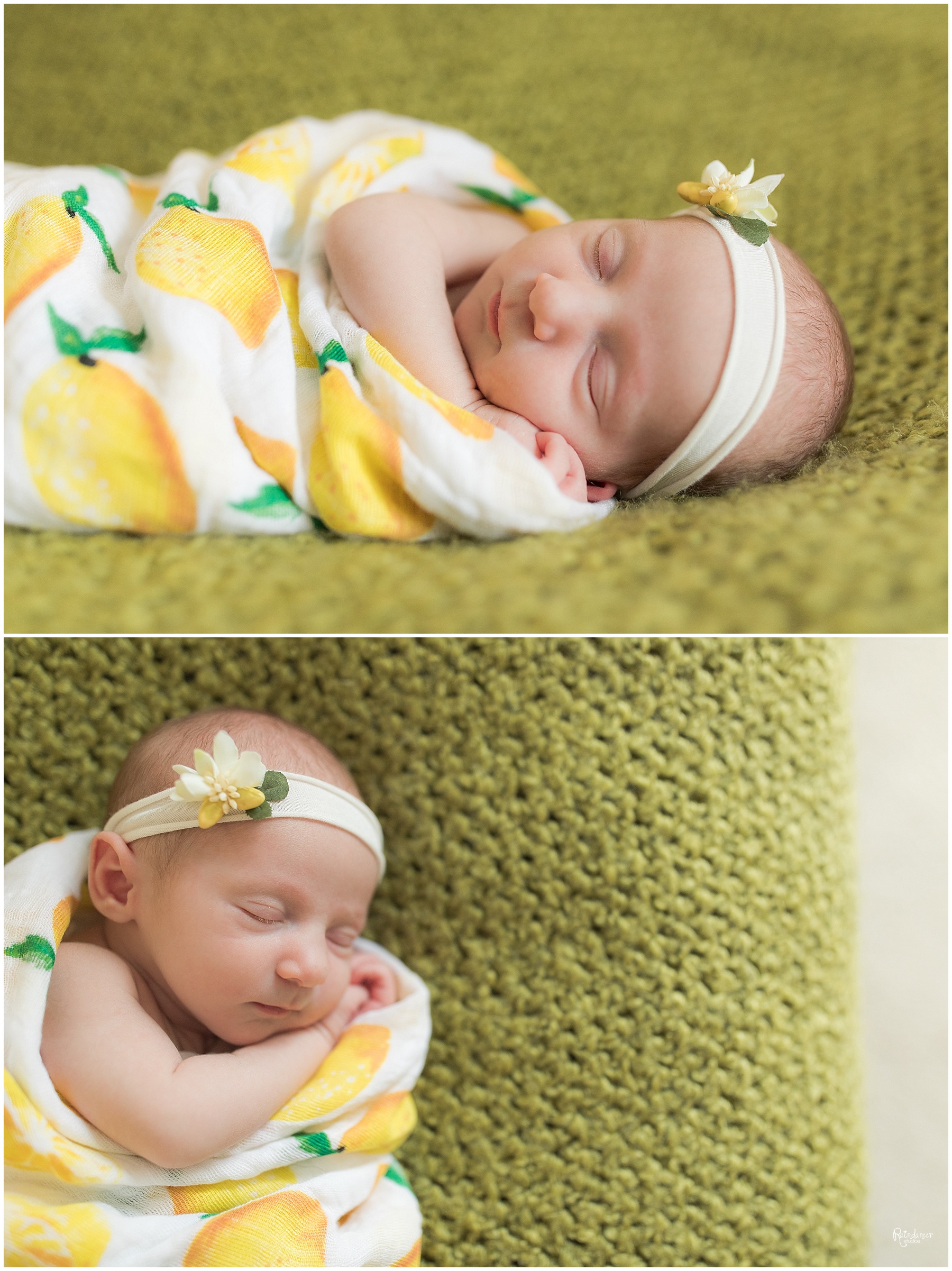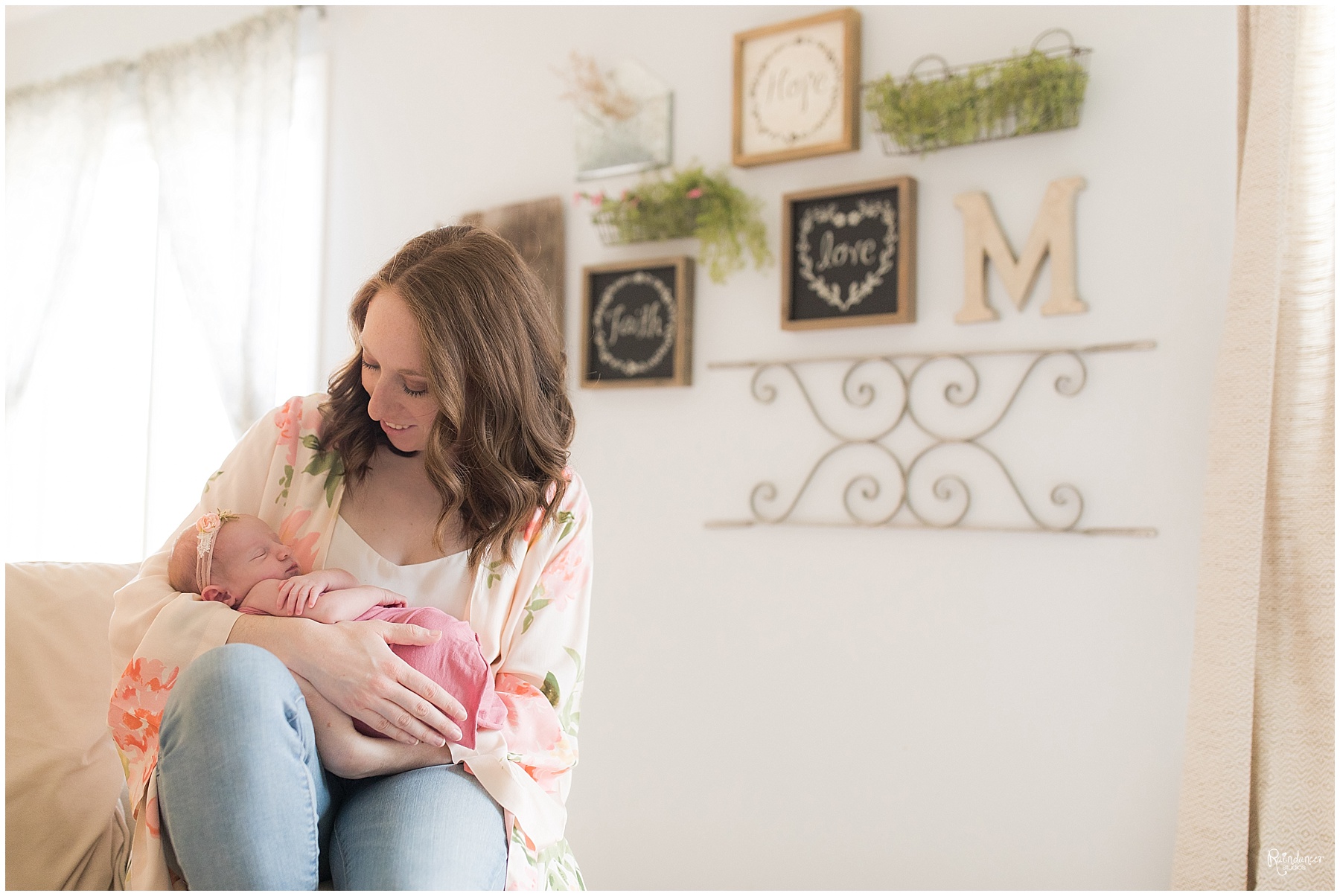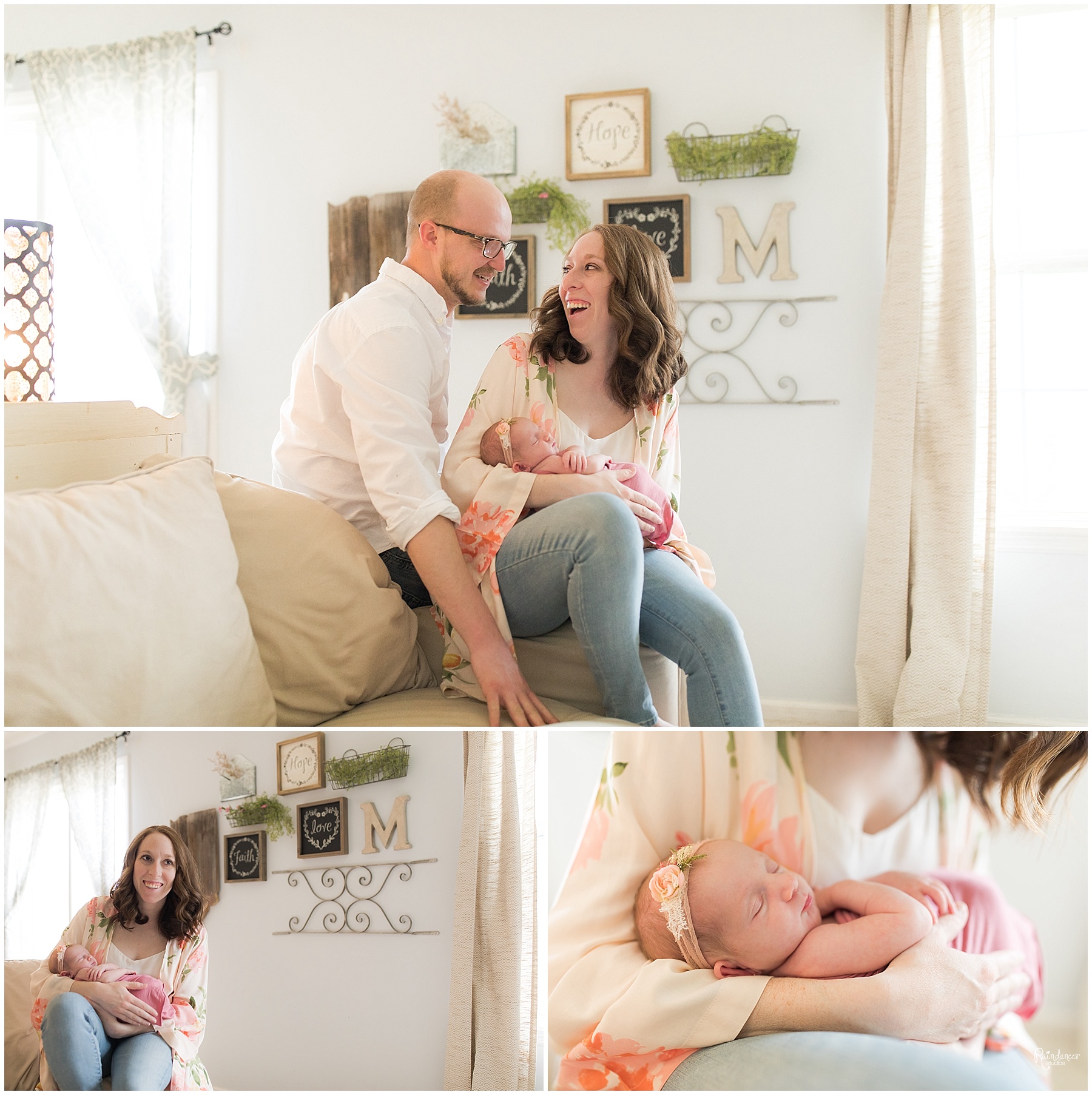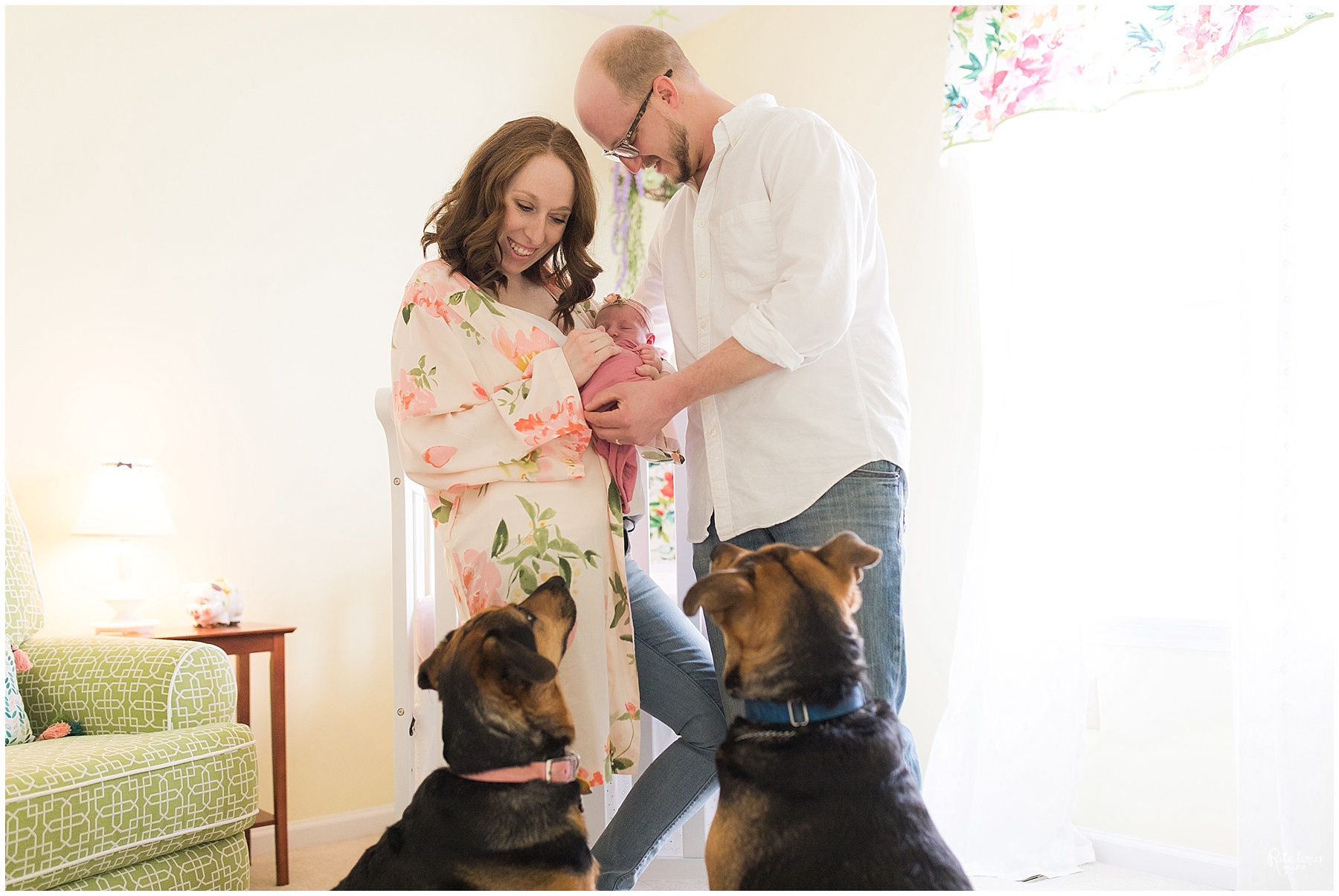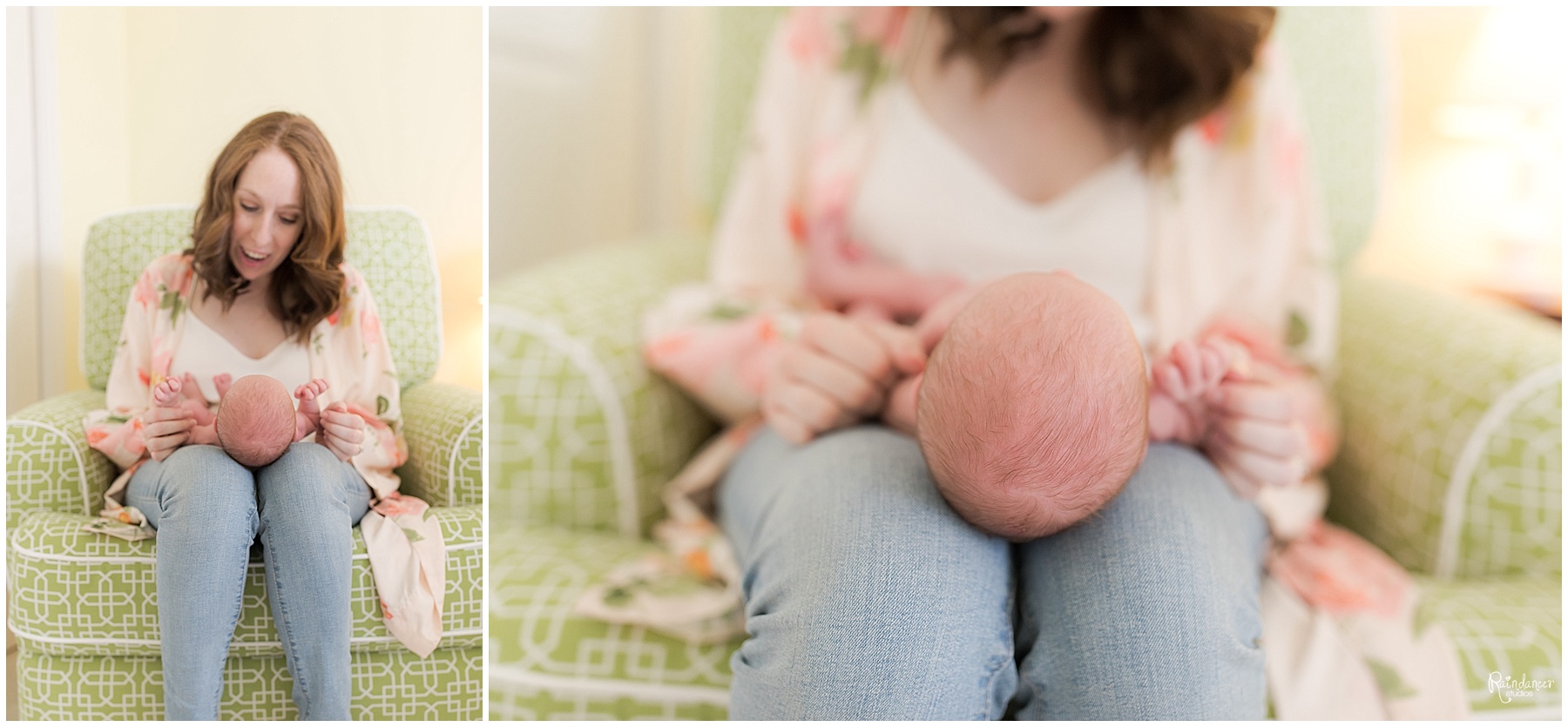 Jill Howell is an lifestyle portrait (family, newborn, and children) photographer and wedding photographer in Indianapolis and surrounding areas such as Columbus, Greenwood, Franklin, Avon, Carmel, Zionsville, Fishers, and Westfield, IN.  For an extra fee she travels and is willing to come to you if you're outside of the Indy area!  Contact Jill to schedule your photo session!