Hunter is ONE!  So this session took place a little while ago, but it's being posted better late than never.  (Thank goodness for my awesome assistant who is helping me get my sessions posted!)  The bow ties on little boys just get me.  Isn't it so stinkin adorable?  Momma was awaiting a new baby so she's perfectly pregnant in these photos, which I love.  It's like maternity photos and one year pics all at once.  I just love the colors and outfit choice!  Way to go Shannon! 🙂
To see Hunter's newborn photo session, click here!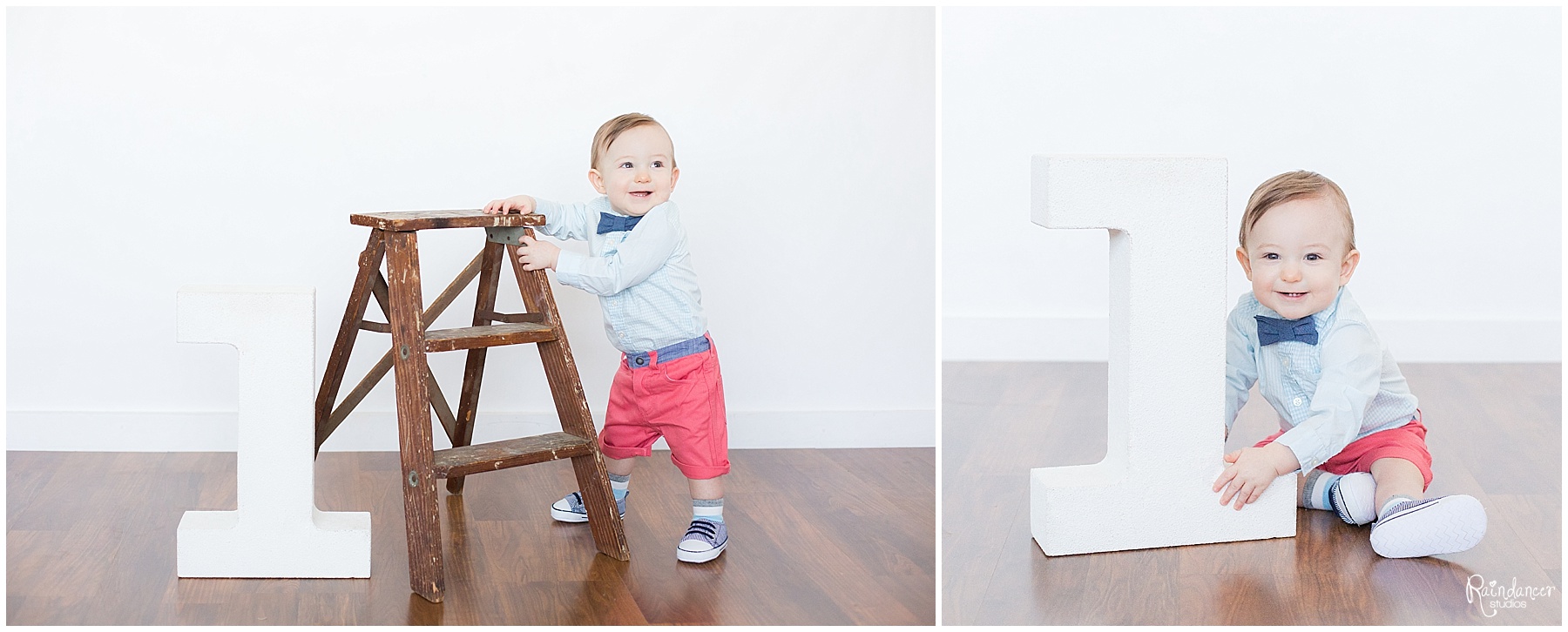 Jill Howell specializes as an Indianapolis family photographer, children photographer, and newborn photographer but also loves high school senior photography and wedding photography.  She does studio photography and on-location photography in Indianapolis and surrounding areas such as Columbus, Greenwood, Avon, Carmel, Zionsville, Fishers, and Westfield, IN.  She is also a travel photographer and loves to come to you, too!  Contact Jill at raindancerstudios@gmail.com.