Charlotte Rae was welcomed into the world by her two big sisters, Adalyn and Rosalie.  You can tell Adalyn, the oldest simply adores her.  Little Rosalie was so exhausted during this lifestyle newborn session, which was done in their new home.  You'll see her sucking her thumb a lot and playing with her hair.  It was super cute and kept reminding me of my little sweet girl, Kylie, who sucked her thumb as a baby, too.   I'm so glad we were able to get some smiles from her nonetheless.  Some of my favorite pics from this session are of the siblings.  Sibling pics can be challenging to make happen when a toddler is involved, but they truly are the sweetest and well worth every extra minute.  I also really love the jute layer and burgundy wrap and headband I got from Oh Love Props, shown in the first photos displayed.  Oh and high five to mom for moving and having her third baby within a week or two of each other.  What a whirlwind!
Kristi and Chet, I hope these photos help you to hold tight to this precious moment in time when life was swirling and chaotic with three sweet girls and a new home.  May the upcoming year be filled with joy and all things good!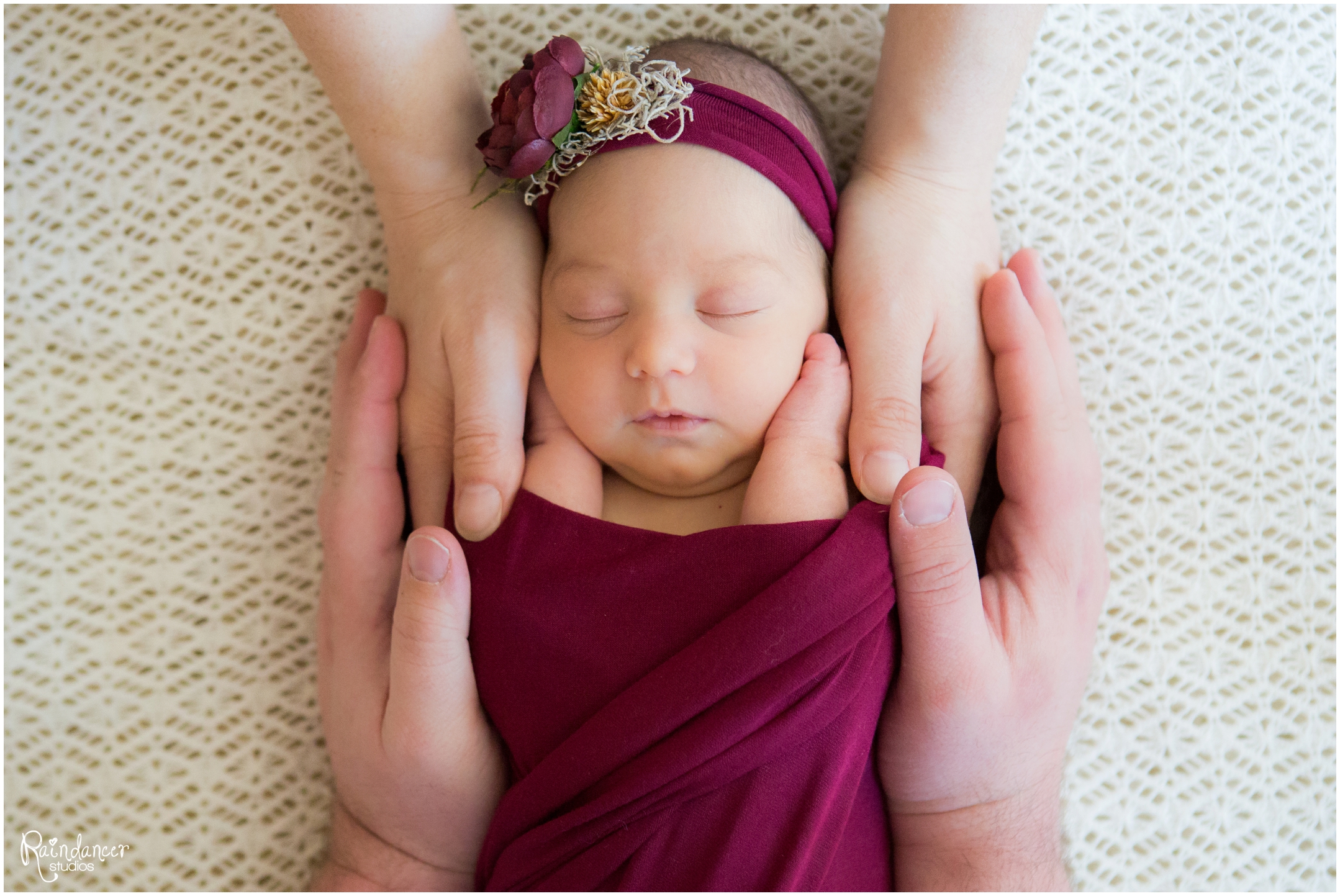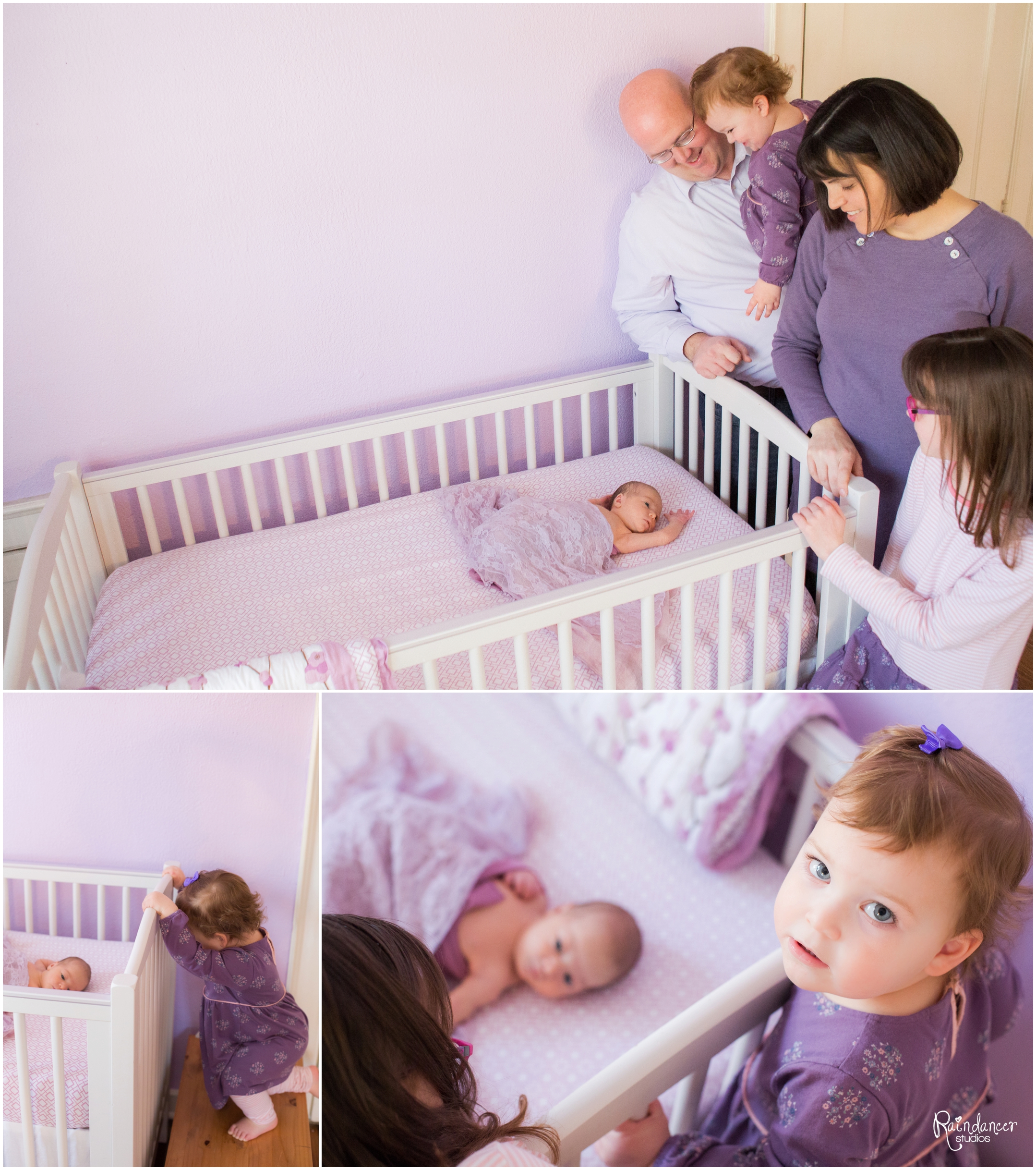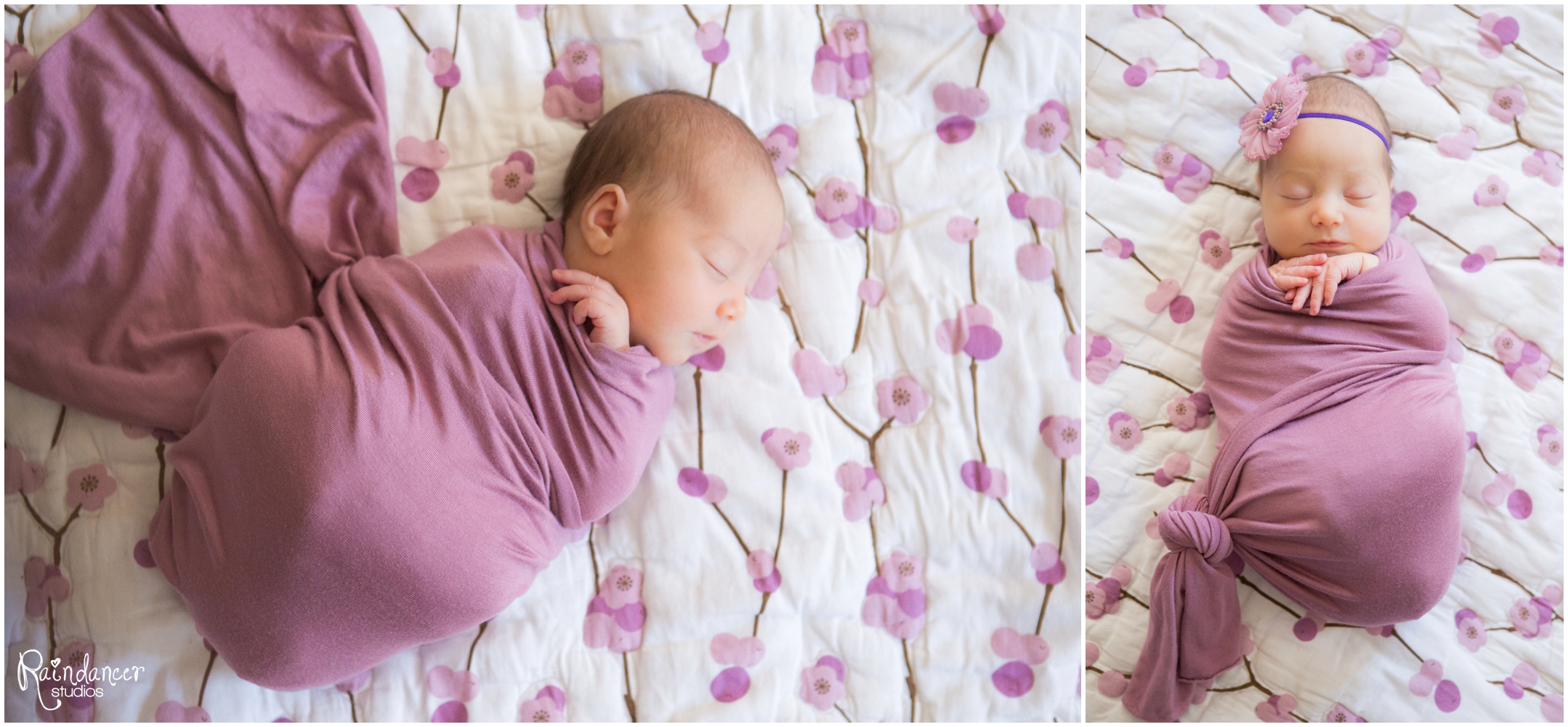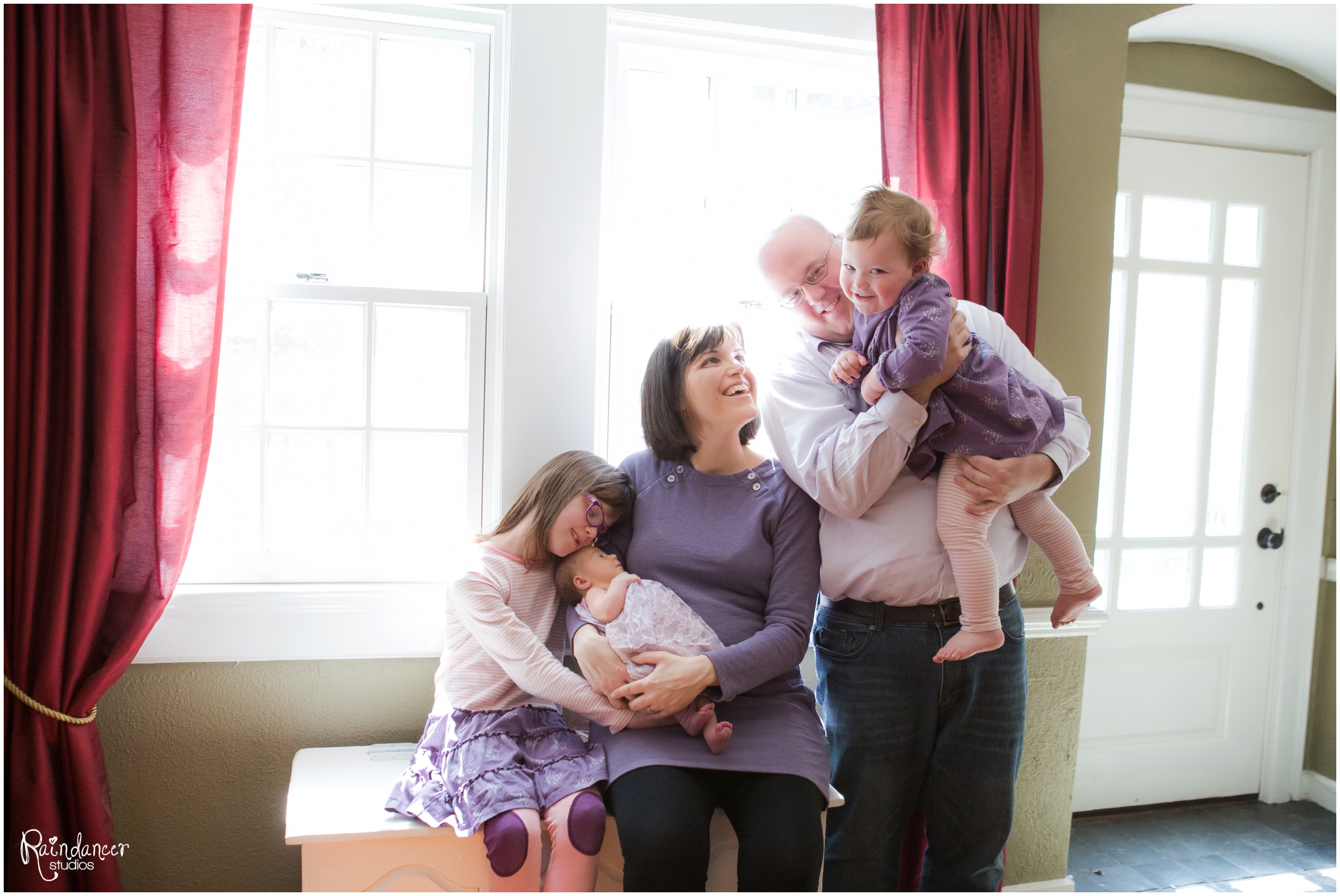 *Jill Howell specializes as an Indianapolis family photographer, children photographer, and newborn photographer but also loves high school senior photography and wedding photography.  She does studio photography in Indianapolis and on-location photography in Indianapolis and surrounding areas such as Columbus, Greenwood, Avon, Carmel, Zionsville, Fishers, and Westfield, IN.  However, she is a travel photographer and willing to come to you, too!  Contact Jill at raindancerstudios@gmail.com.