This beautiful maternity session took place in Downtown Indianapolis on the canal and in the home of Megan and Andrew.  One thing I learned from this session is that I'm so glad Megan and Andrew picked me out of all the photographers they searched for online.   They are sweet, tender, and joyful and I'm so thankful they chose me to photograph this precious time in their life.  You can't help but smile as you look at them…sweetness just bursts out!  They have signed up as one of my Grow With Me Babies and I will get to photograph their little baby boy in another month!  My favorite moments from this session were way too many to list, but I especially loved that the gorgeous evening sunlight showed up and did not disappoint.  Oh how I've missed sunset photos this winter!  I also loved the touch of sunflowers, Megan's dress, and the sweet moments in their baby nursery.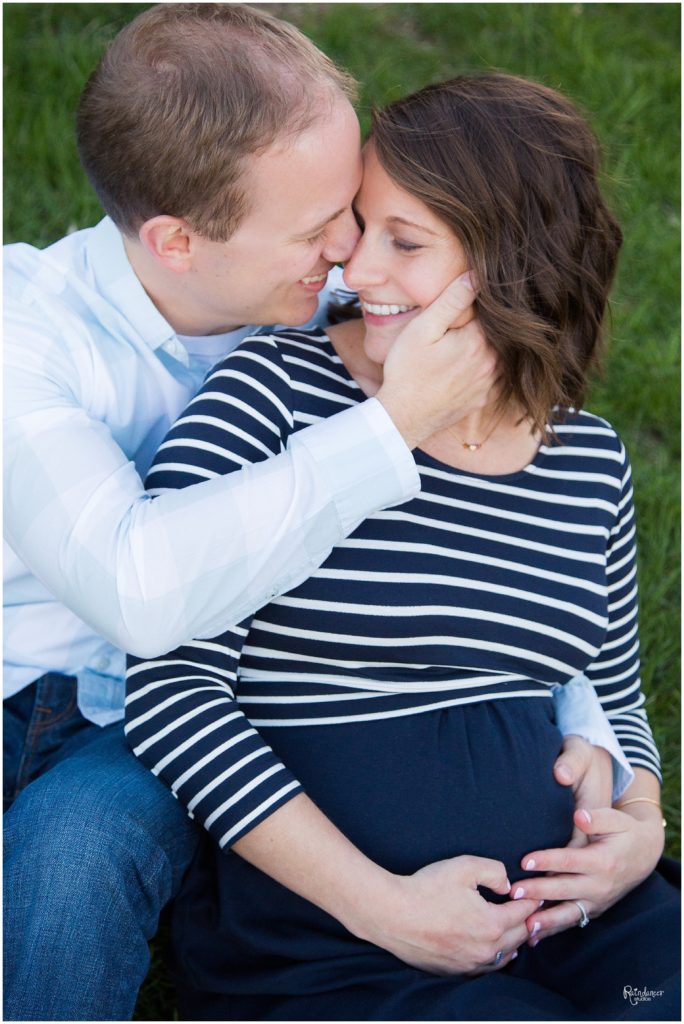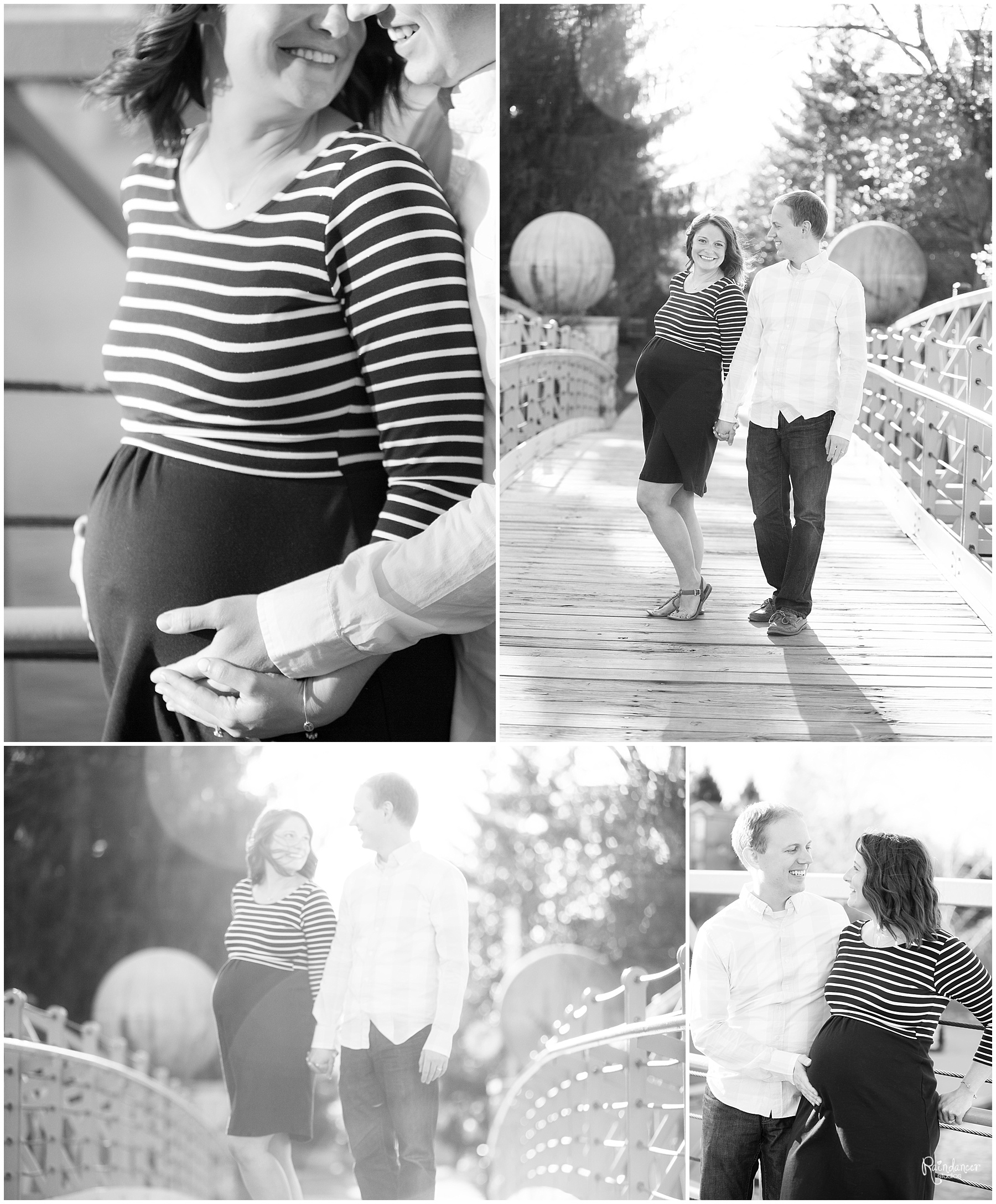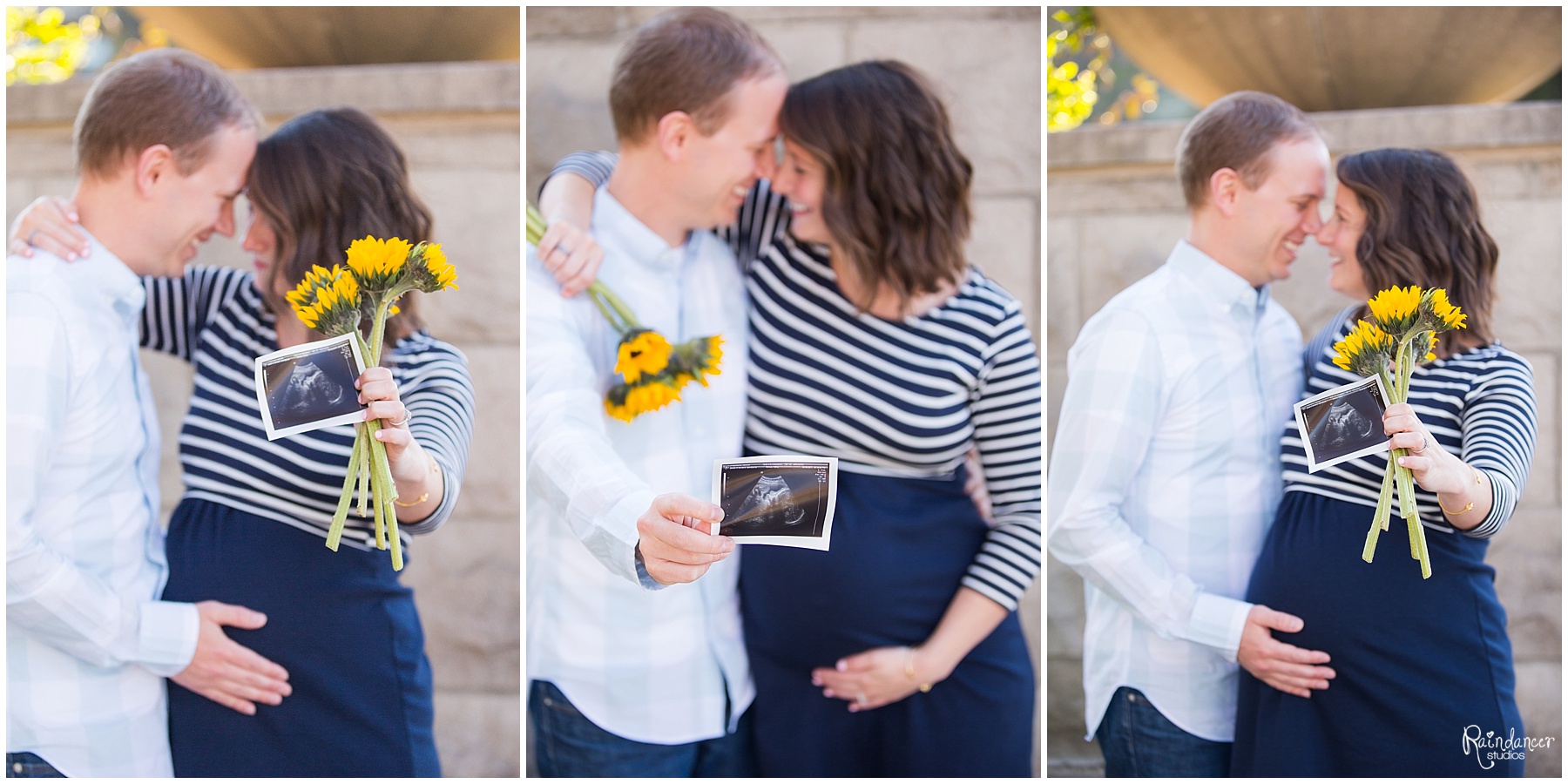 And thanks to my intern, Alexis, for taking some behind the scenes photos and video for me!  Here's a little glimpse at me in action. 😉 Something I've been noticing with the behind the scenes pics is that I truly love taking pictures.  I'm constantly smiling behind the camera and as I interact with my clients.  I'm so thankful I get to do this photography thing!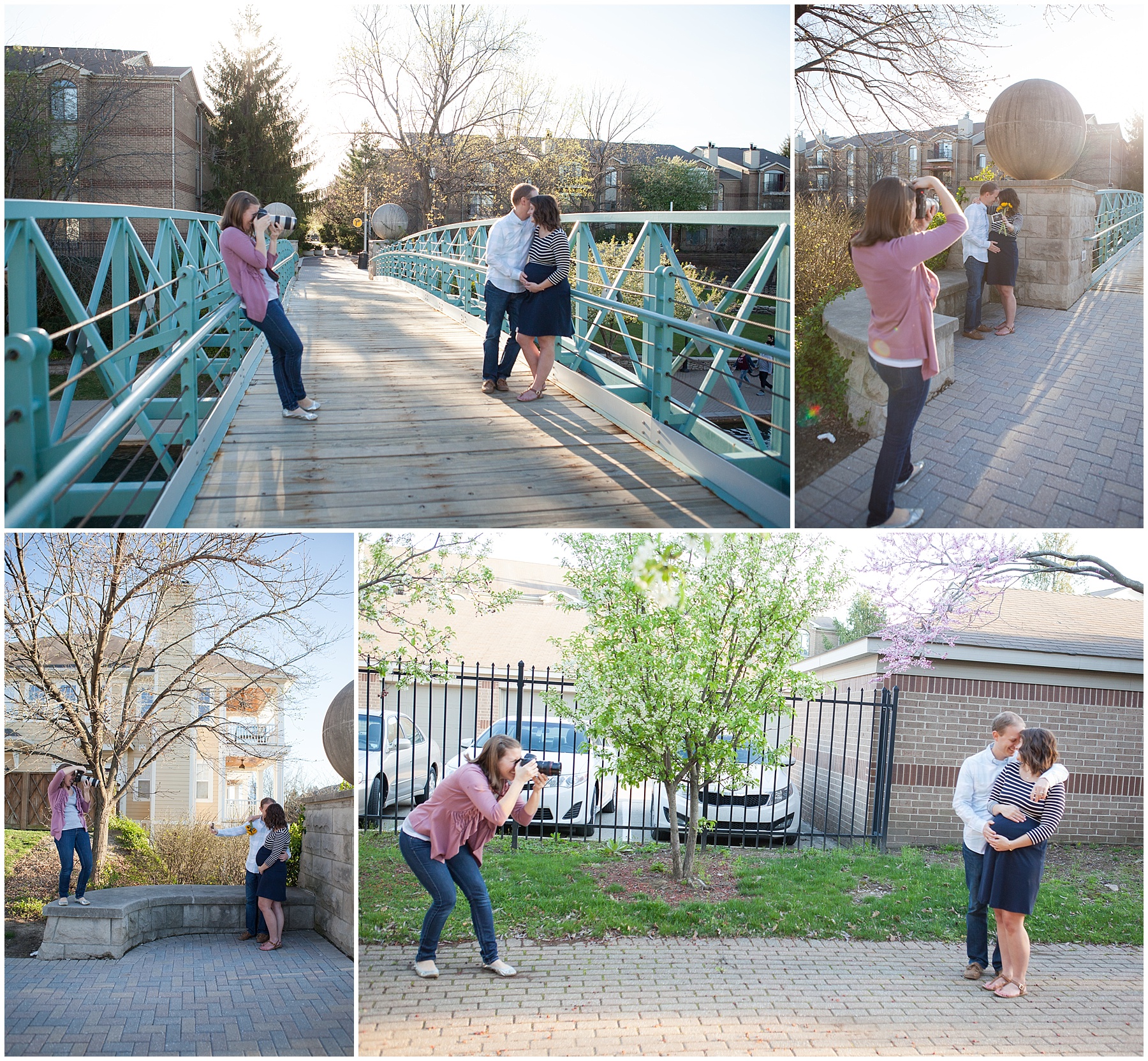 *Jill Howell specializes as an Indianapolis family photographer, children photographer, and newborn photographer but also loves high school senior photography and wedding photography.  She does studio photography in Indianapolis and on-location photography in Indianapolis and surrounding areas such as Columbus, Greenwood, Avon, Carmel, Zionsville, Fishers, and Westfield, IN.  However, she is a travel photographer and willing to come to you, too!  Contact Jill at raindancerstudios@gmail.com.