I love being a family and children photographer!  I have had the pleasure of photographing sweet Harper since she was born.  This is her around 18 months old.  It's been fun watching her grow!  This session she was totally on the move walking and doing her own thing.  She cracked me up with her funny expressions!  Oh and I just love the photos with her little sunglasses.  Those pics and the family ones with the beautiful sunlight are my favs, but I also love the ones I got of her with her big brother, Alex!  Those are pretty sweet, too!  If you look close enough you might discover a animal cracker in hand here and there.  There was a major obsession with eating animal crackers the entire time.  Lol!
We had three outfits for Harper to celebrate her being one year old and had fun photographing this lifestyle photo session outside on a gorgeous summer day.  Enjoy the highlights from this photo session that took place in Carmel, IN just north of Indianapolis at Coxhall Gardens.
To see how much Harper and her brother have grown, click here to see her 6 month photo session and click here to see her newborn photo session!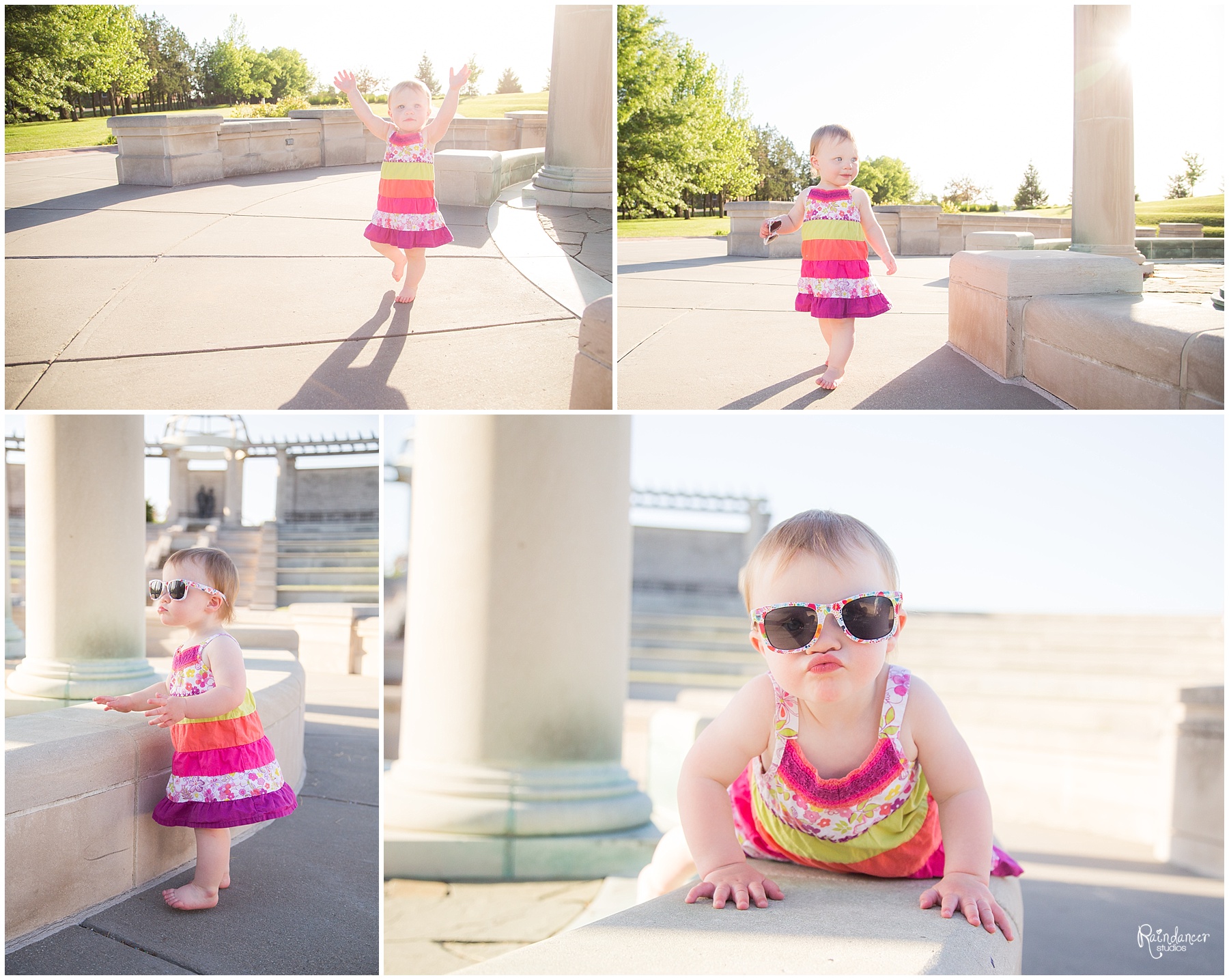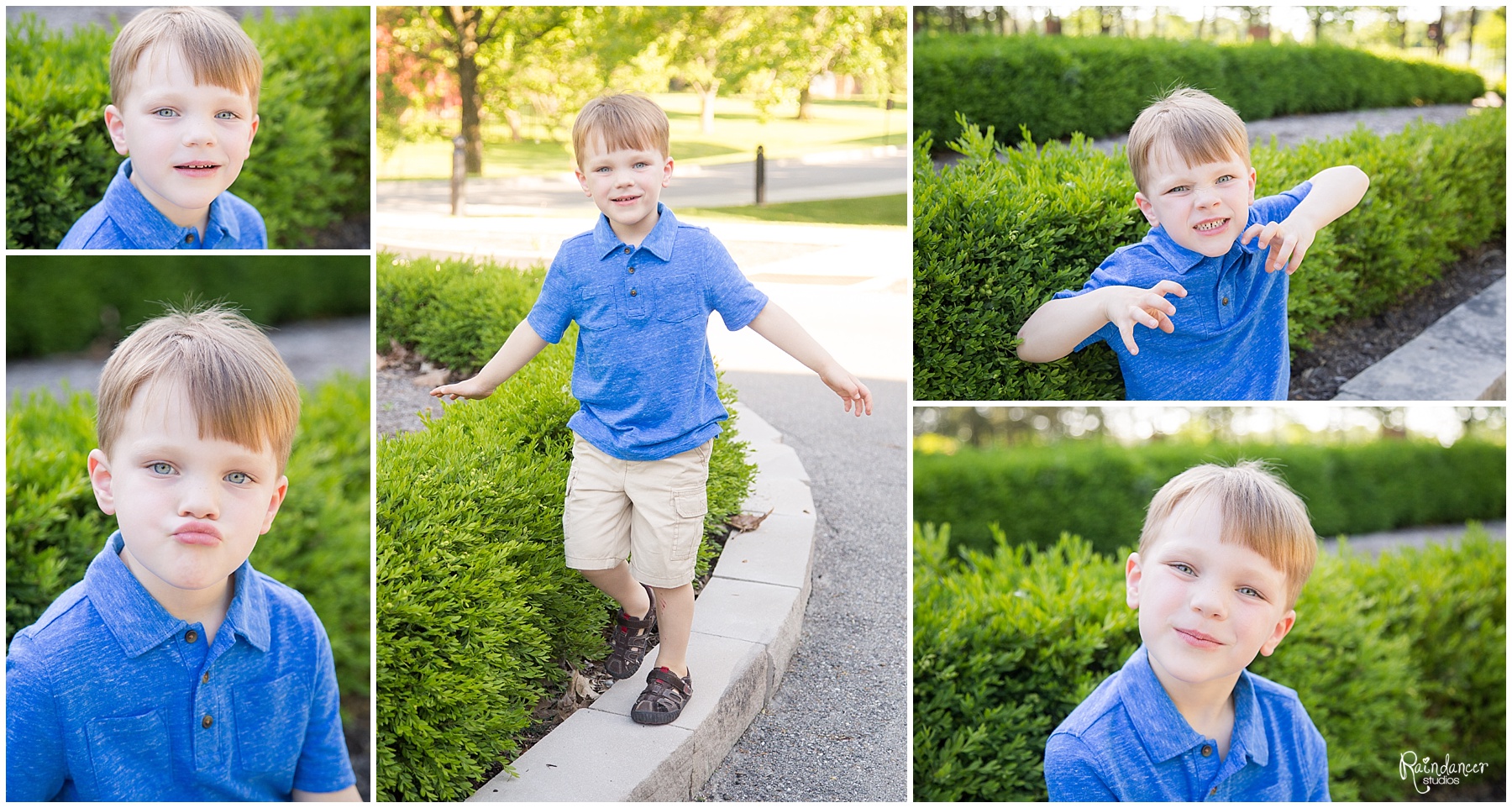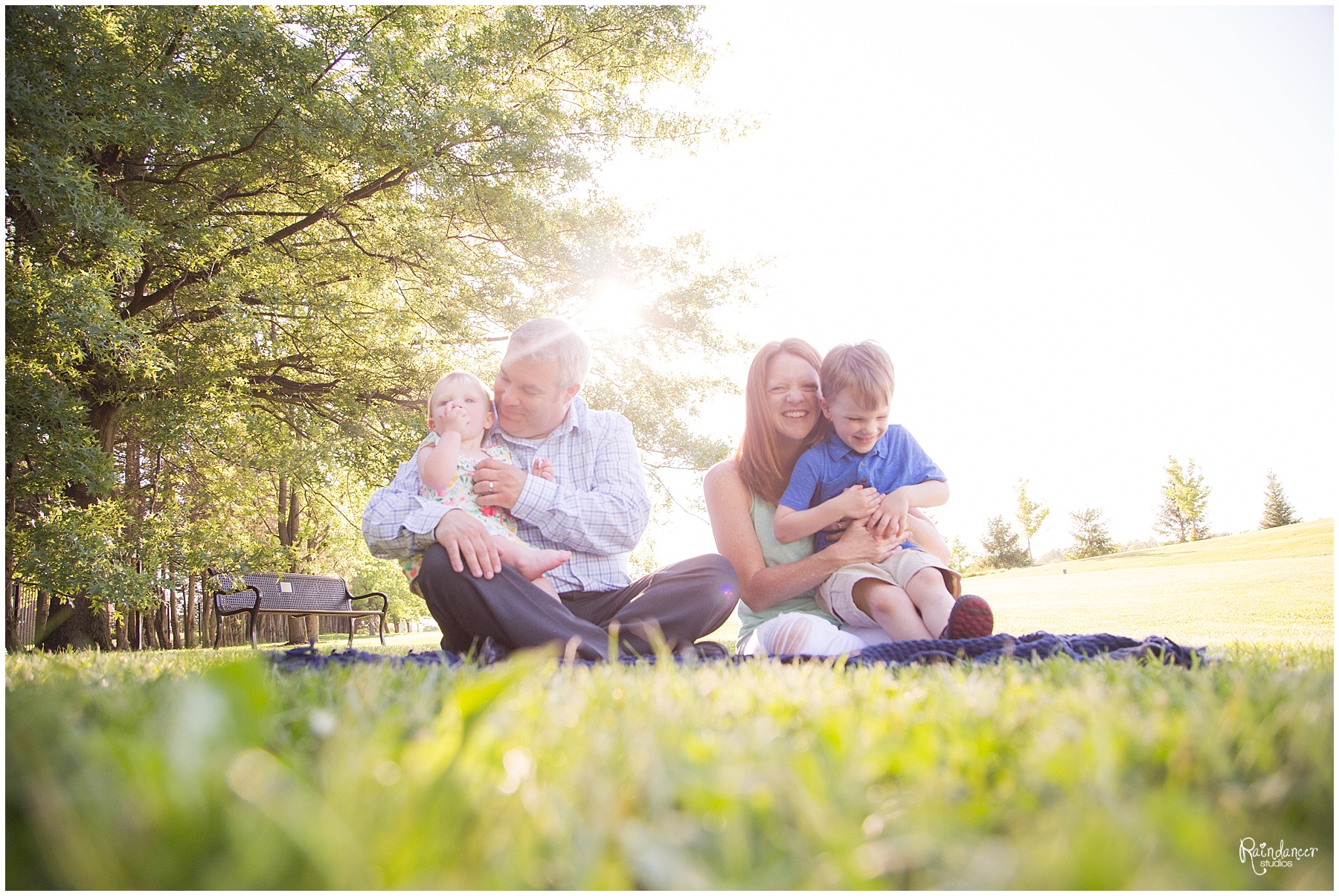 *Jill Howell specializes as an Indianapolis family photographer, children photographer, and newborn photographer but also loves high school senior photography and wedding photography.  She does studio photography in Indianapolis and on-location photography in Indianapolis and surrounding areas such as Columbus, Greenwood, Avon, Carmel, Zionsville, Fishers, and Westfield, IN.  However, she is a travel photographer and willing to come to you, too!  Contact Jill at raindancerstudios@gmail.com.