Happy first birthday sweet Ivy!  I have truly loved photographing this little girls first year of life.  She is one of my Grow With Me Baby members! 🙂  This one year baby photo session took place at my downtown Indianapolis studio.  Her sister, Adi, was a riot at this session.  You will see what I mean when you look below.  Almost every photo she is in makes me laugh.  Life with two little ones sure is busy busy and full of adventure, especially because these two girls are opposites. Ivy is calm and smiley.  Every time she stood up she was so proud and her face lit up.  It was the sweetest thing ever!  Adi is fiesty and hilarious.  Every time she was invited into a photo she wanted nothing to do with it.  Instead she would try to get away, curl her tongue instead of smile, and even tell us she was done.  Thankfully we pulled out every trick possible and got some cute ones nonetheless!  🙂  HUGE thanks to Grandma, Mom, and Dad for being helping hands to pull off the cuteness you see.  They brought a bunch of props they wanted included for the cake smash, which made it so pretty, and I have to brag on dad, James, because he built this white washed wooden floor per request of his love.  Talk about an act of love!!
Click on the links to check out Ivy's 6 month photos and newborn photos!
PS. Thank you, Nataley, for such a sweet review with kind words on facebook!  These words melt my heart…"Once again, I cannot express how thankful I am to have such an amazing photographer! Our photos always look so bright, vibrant, peaceful and beautiful. If anyone is in need of an AMAZING photographer with affordable prices, I would 1000% refer everyone to Jill Howell with Raindancer Studios. She's such an amazing photographer and also an amazing, sweet, good-hearted person!"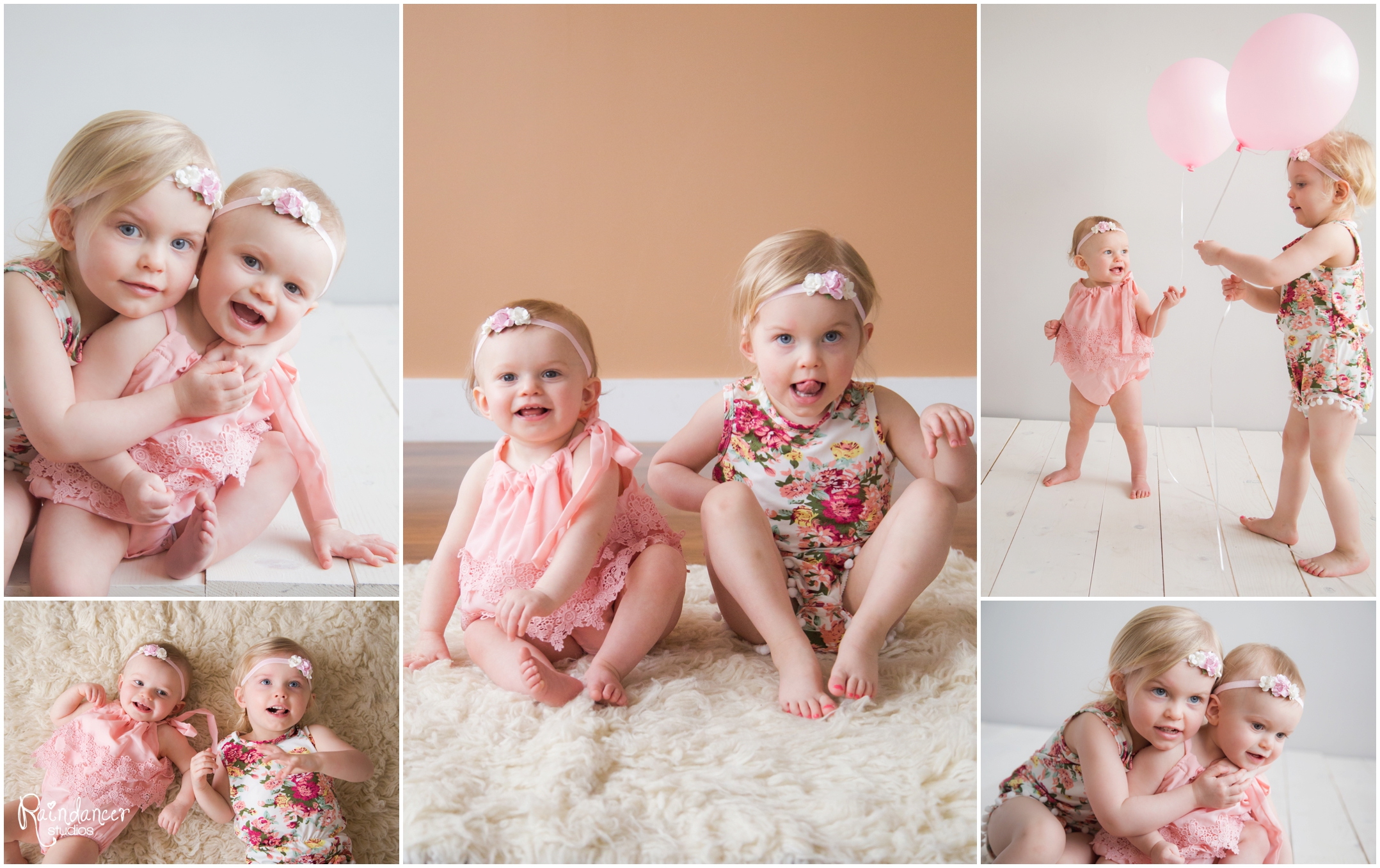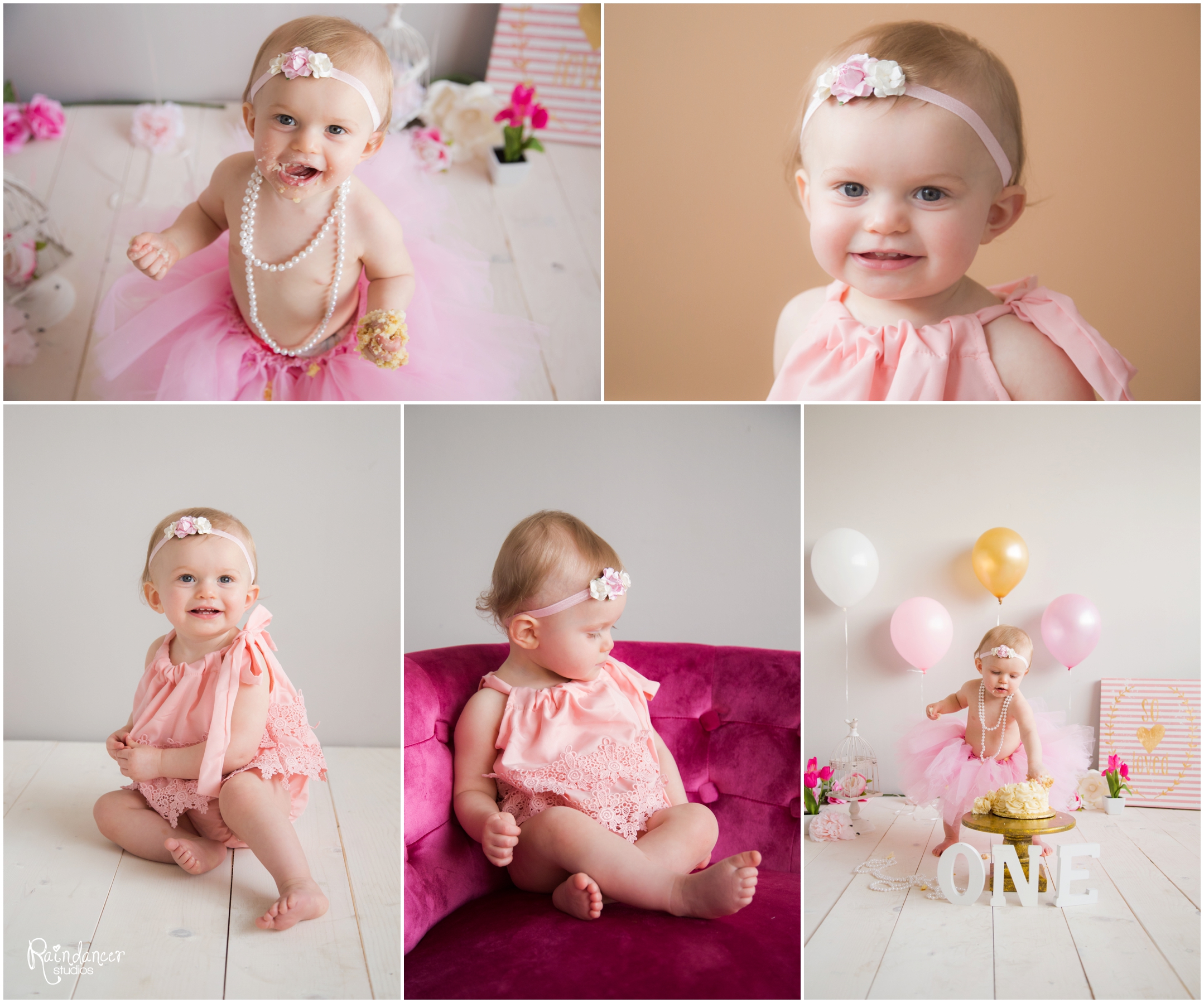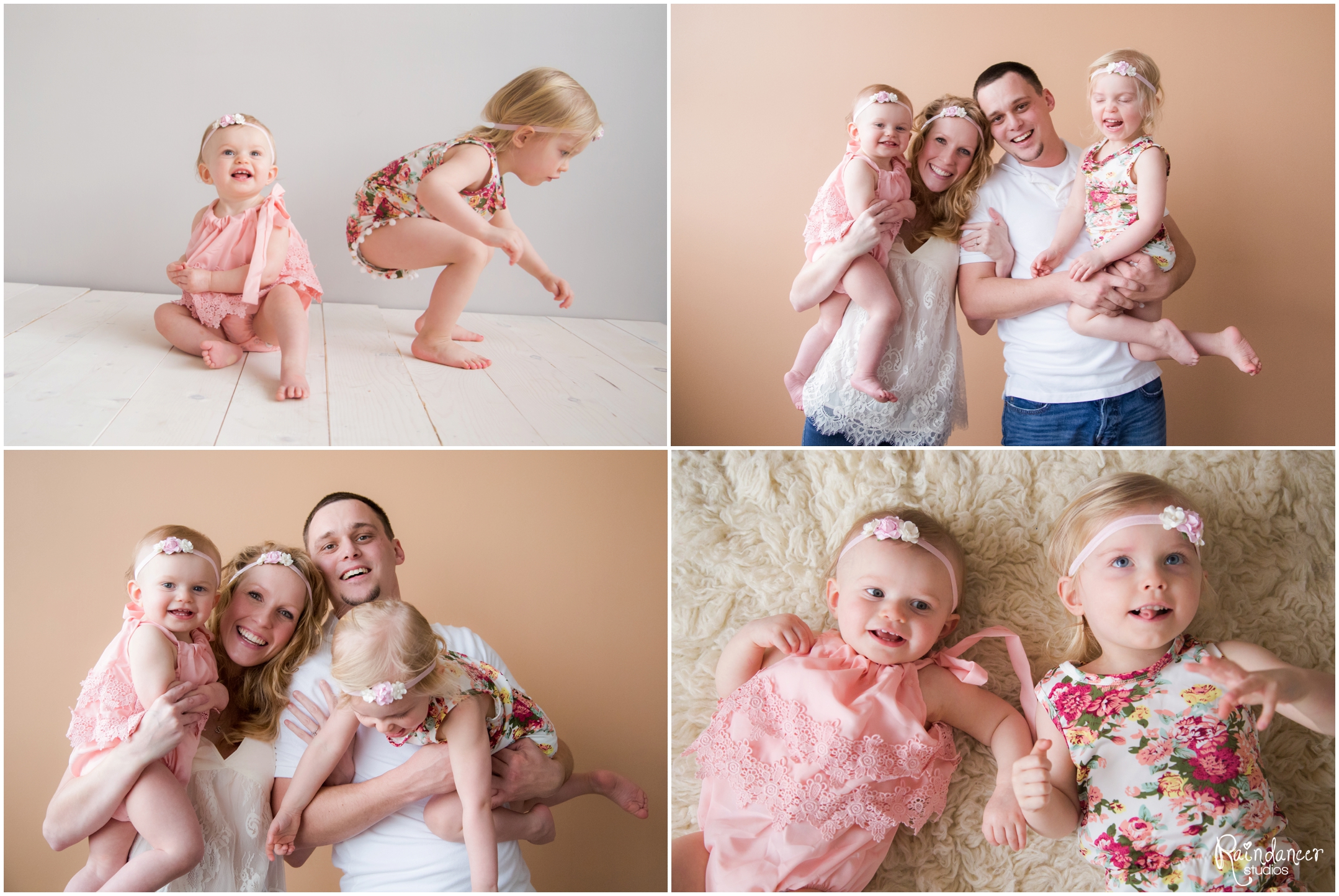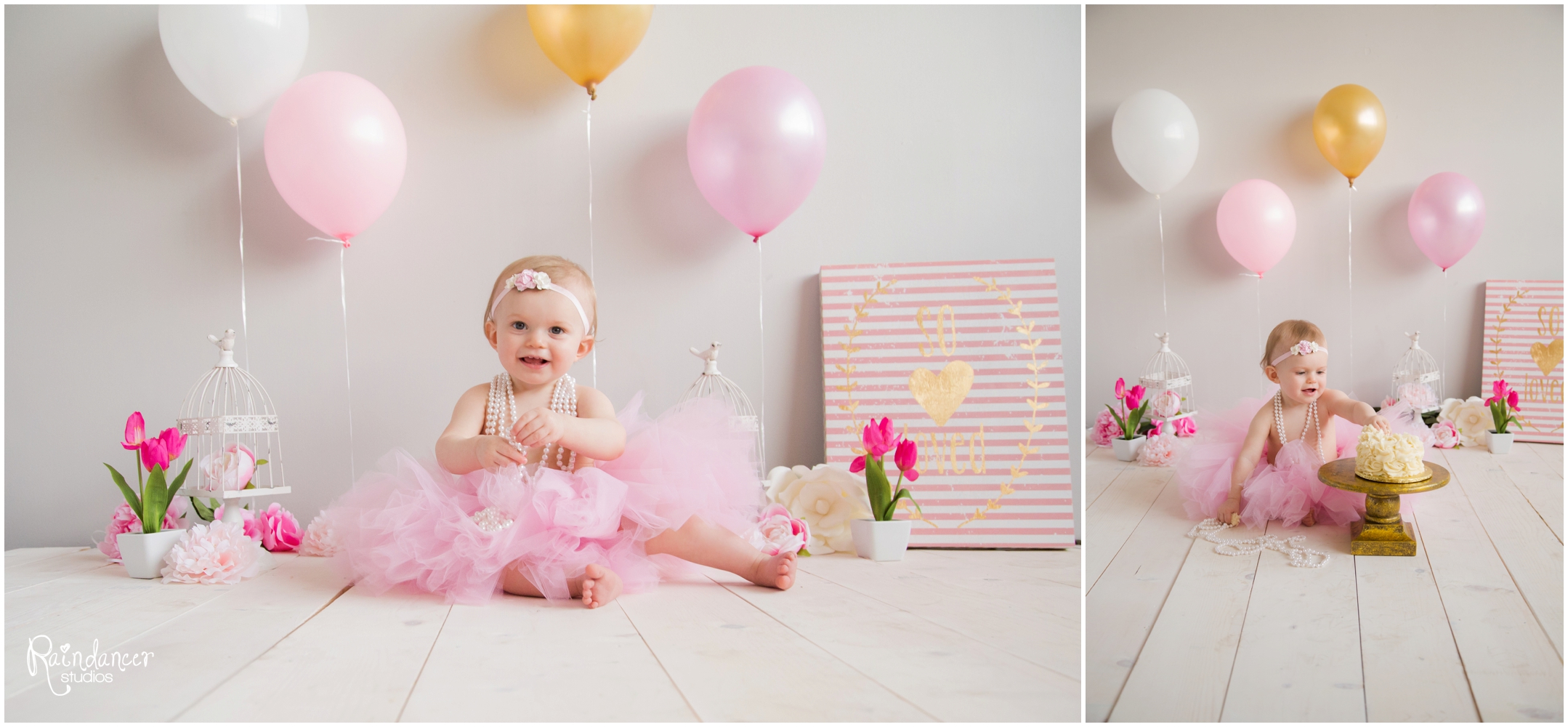 *Jill Howell specializes as an Indianapolis family photographer, children photographer, and newborn photographer but also loves high school senior photography and wedding photography.  She does studio photography in Indianapolis and on-location photography in Indianapolis and surrounding areas such as Columbus, Greenwood, Avon, Carmel, Zionsville, Fishers, and Westfield, IN.  However, she loves to travel and is willing to come to you!  Contact Jill at raindancerstudios@gmail.com.