I have absolutely loved watching this sweet girl grow over the past year!  She's one of my Grow With Me Baby Members and has brought me so much joy this past year.  Her birthday smash cake photos were decked out with all things girly and I LOVE it!!  That tutu set and all the details were just perfect!  Kaylie has a giraffe themed bedroom so when I found out she was dressing as a giraffe for Halloween I begged them to go home and get her costume so I could photograph her in it.  And thankfully Dad was a good sport and ran home. 😉  (Thanks Patrick!!)  Check it out…it's so stinkin' adorable!!  Watching her crawl in it was priceless.  We photographed this first birthday session at my downtown Indianapolis studio and then did a few outside on the White River Canal to capture the fall colors, too!
Happy happy first birthday sweet Kaylie!
Here's a snapshot of her previous Grow With Me Baby photo sessions: 8 months, 4 months, newborn, & maternity.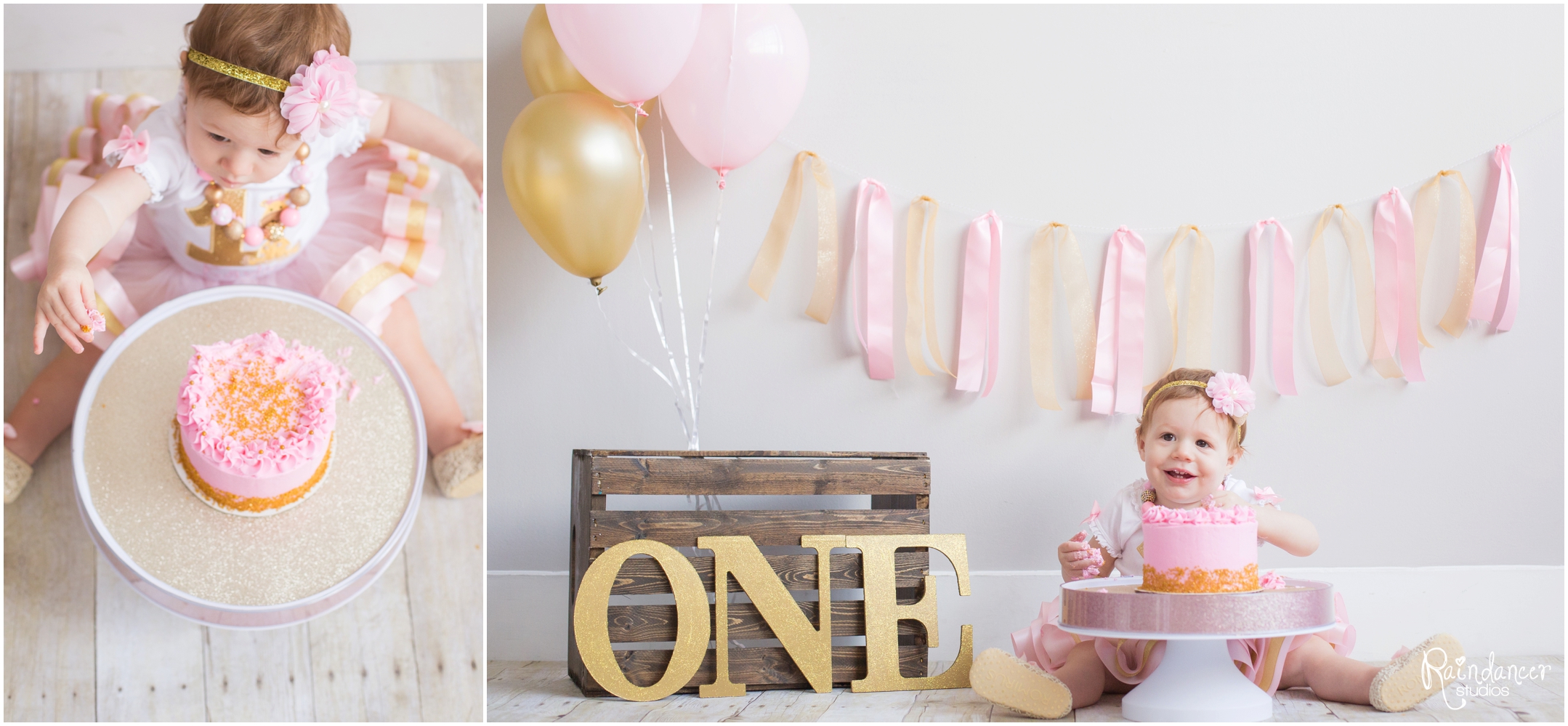 *Jill Howell specializes as an Indianapolis family photographer, children photographer, and newborn photographer but also loves high school senior photography and wedding photography.  She does studio photography in Indianapolis and on-location photography in Indianapolis and surrounding areas such as Columbus, Greenwood, Avon, Carmel, Zionsville, Fishers, and Westfield, IN.  However, she loves to travel and is willing to come to you!  Contact Jill at raindancerstudios@gmail.com.