This sweet couple is waiting for their baby boy, Jonas, to arrive soon!  I can't wait to meet him and capture him as a newborn.  This maternity session took place just north of Indianapolis in the city of Carmel.  We did a combo of inside and outside photos.  It was a typical cold and gloomy winter day, but we made the most of it!  Allison was glowing in her pregnancy so it made up for it. 🙂  My favorite moment of this session was when their dog joined in the photo session without being invited.  It gave us a good laugh and we had fun getting a couple pup shots!!  This nursery is decked out in a cute adventure/explorer/animal theme.  I'm sure Allison has a better name for the theme, but I'm rollin' with my version.  Lol!  The quilt and banner were made with love by Allison…and I can't wait to incorporate them into the newborn session, too!
Allison and Matt…thank you for inviting me into your home and braving the cold winter wind for your session!  I'm thinking of you, praying for you, and sending lots of good vibes your way for a smooth delivery.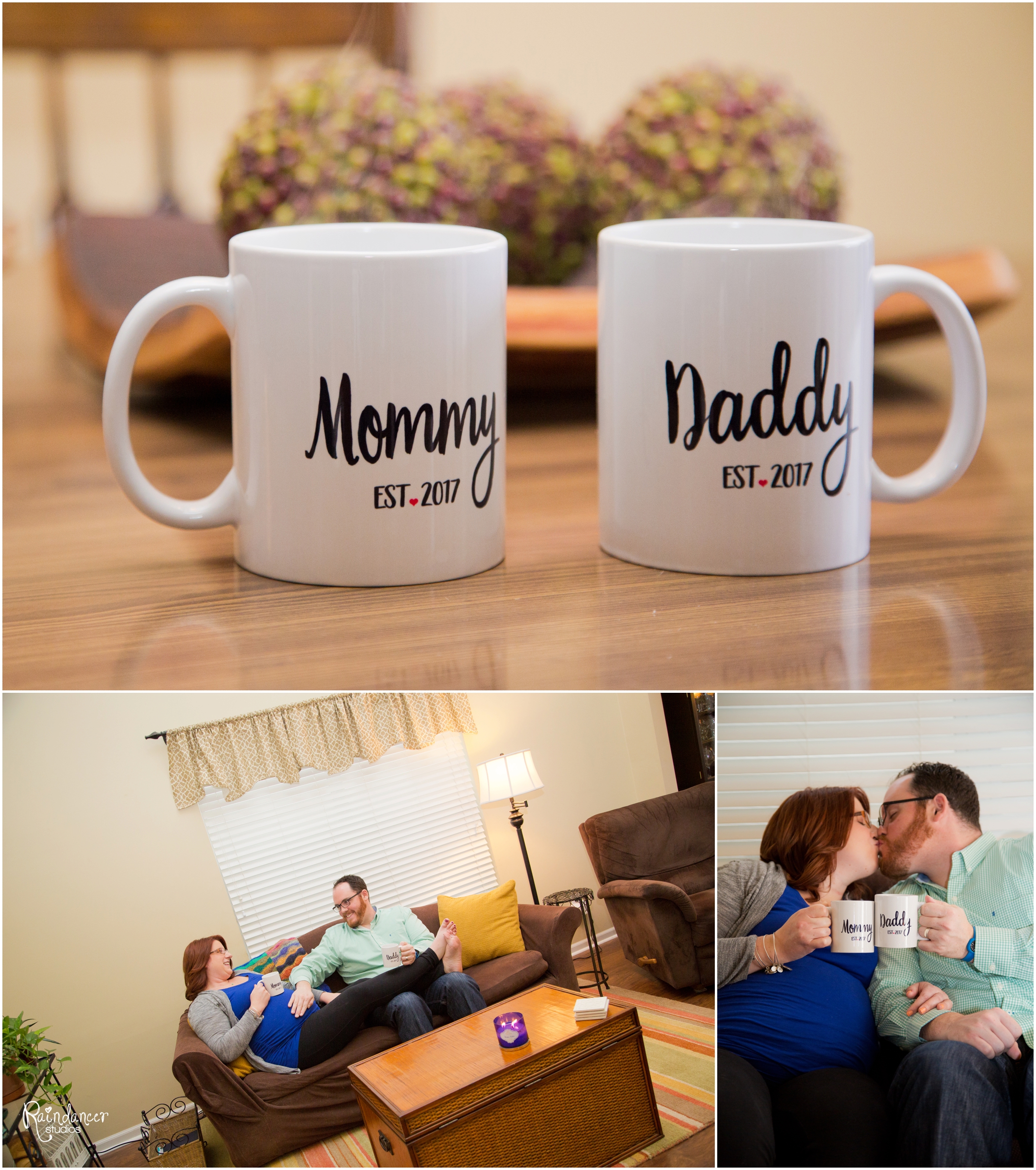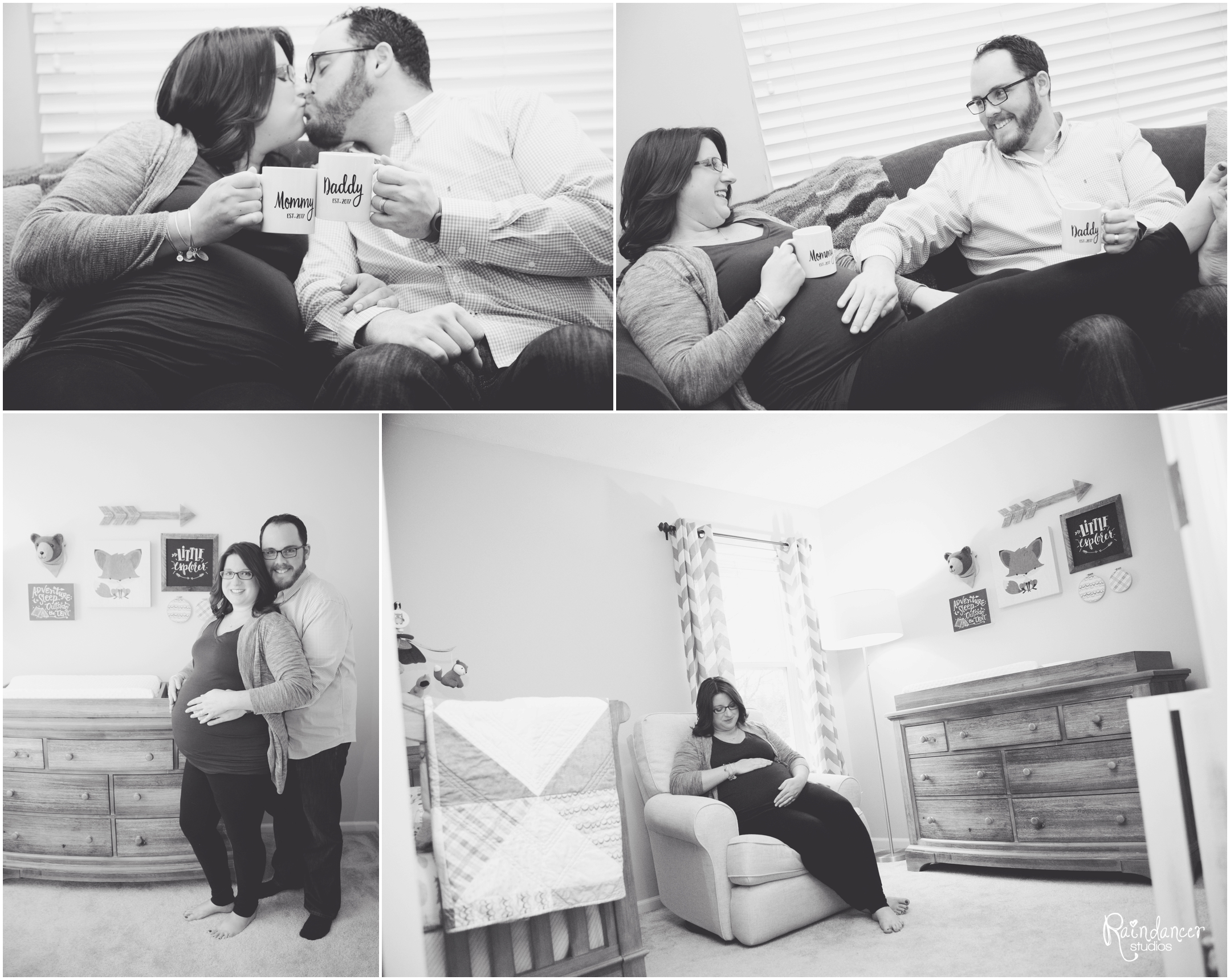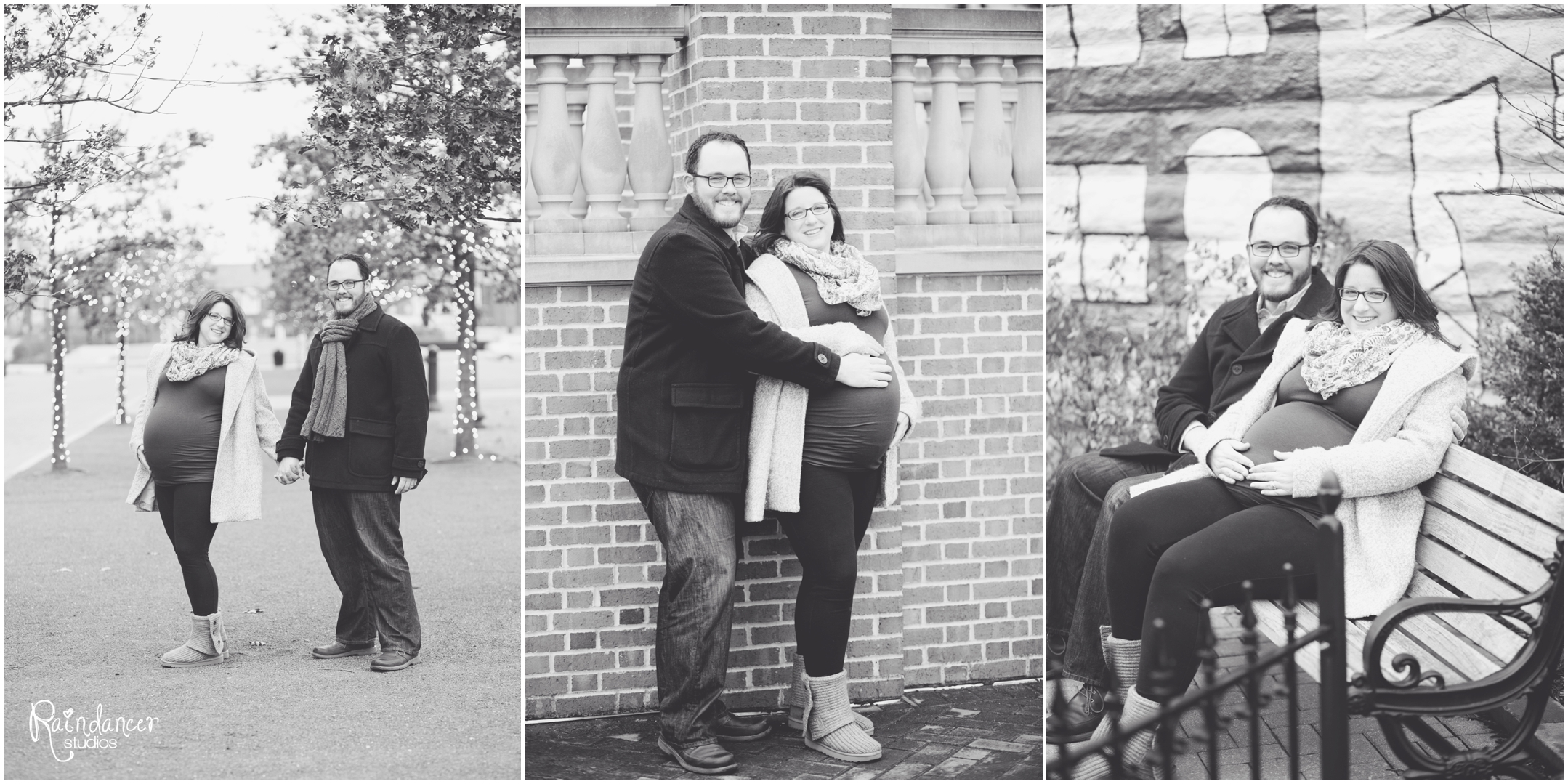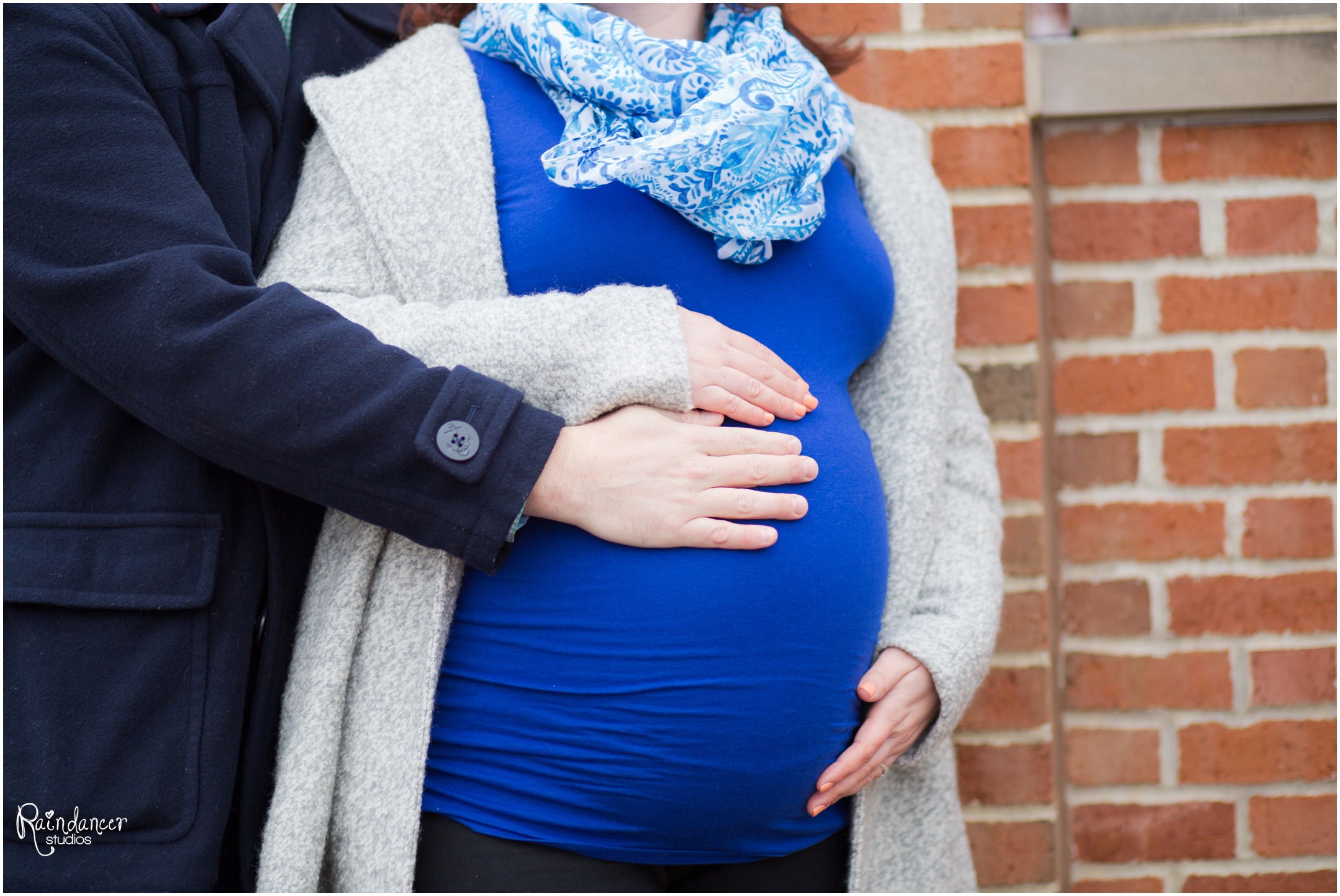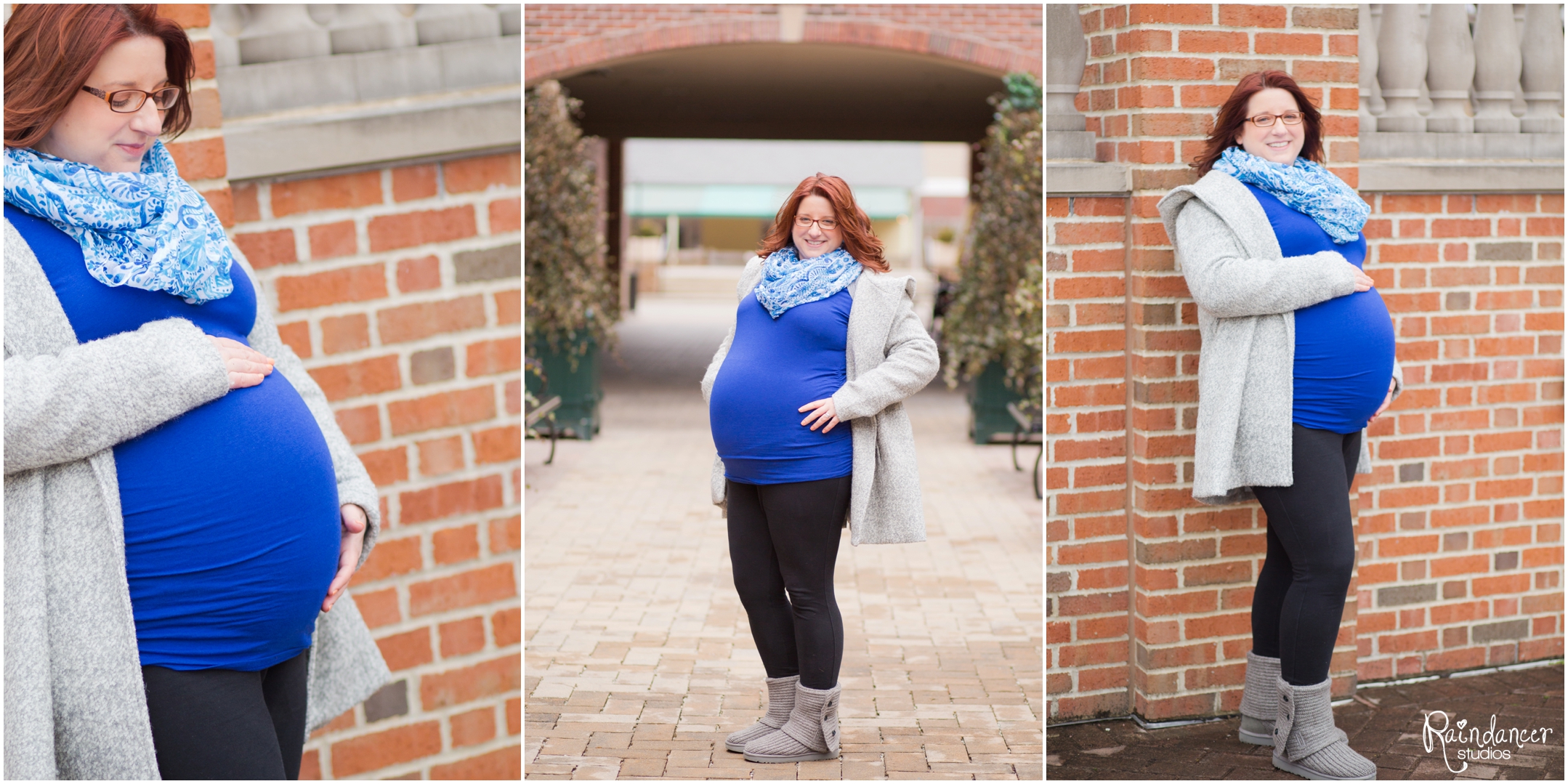 *Jill Howell specializes as an Indianapolis family photographer, children photographer, and newborn photographer but also loves high school senior photography and wedding photography.  She does studio photography in Indianapolis and on-location photography in Indianapolis and surrounding areas such as Columbus, Greenwood, Avon, Carmel, Zionsville, Fishers, and Westfield, IN.  However, she loves to travel and is willing to come to you!  Contact Jill at raindancerstudios@gmail.com.