Welcome to the world, Alayna, the newest mermaid to be born in 2017!! 🙂  This sweet baby was amazing during her newborn photo session at my downtown Indianapolis studio.  Luckily for me, I photographed her big sister, Minnah, as a baby, too!  You can see Minnah's newborn session by clicking here.  I love that Mom incorporated some of the same special items that were included for Minnah's session, such as Mom's pink crocheted baby blanket and the ring and bracelet from Grandma.  My favorite moment during this session was when I successfully got Minnah to participate.  She was being a typical one year that day who wanted to march to the beat of her own drum.  She really didn't want anything to do with being photographed, but as you see below, I got her to!!  Yay!  I also think it was funny when we kept swapping out headbands with the cream colored wrap.  Mom and I couldn't decide which one we liked best so as you can see below we photographed sweet Alayna with all 3. 🙂
Huge thanks to Mom, Fatima, who brought in the cute mermaid outfit.  Isn't it adorable?!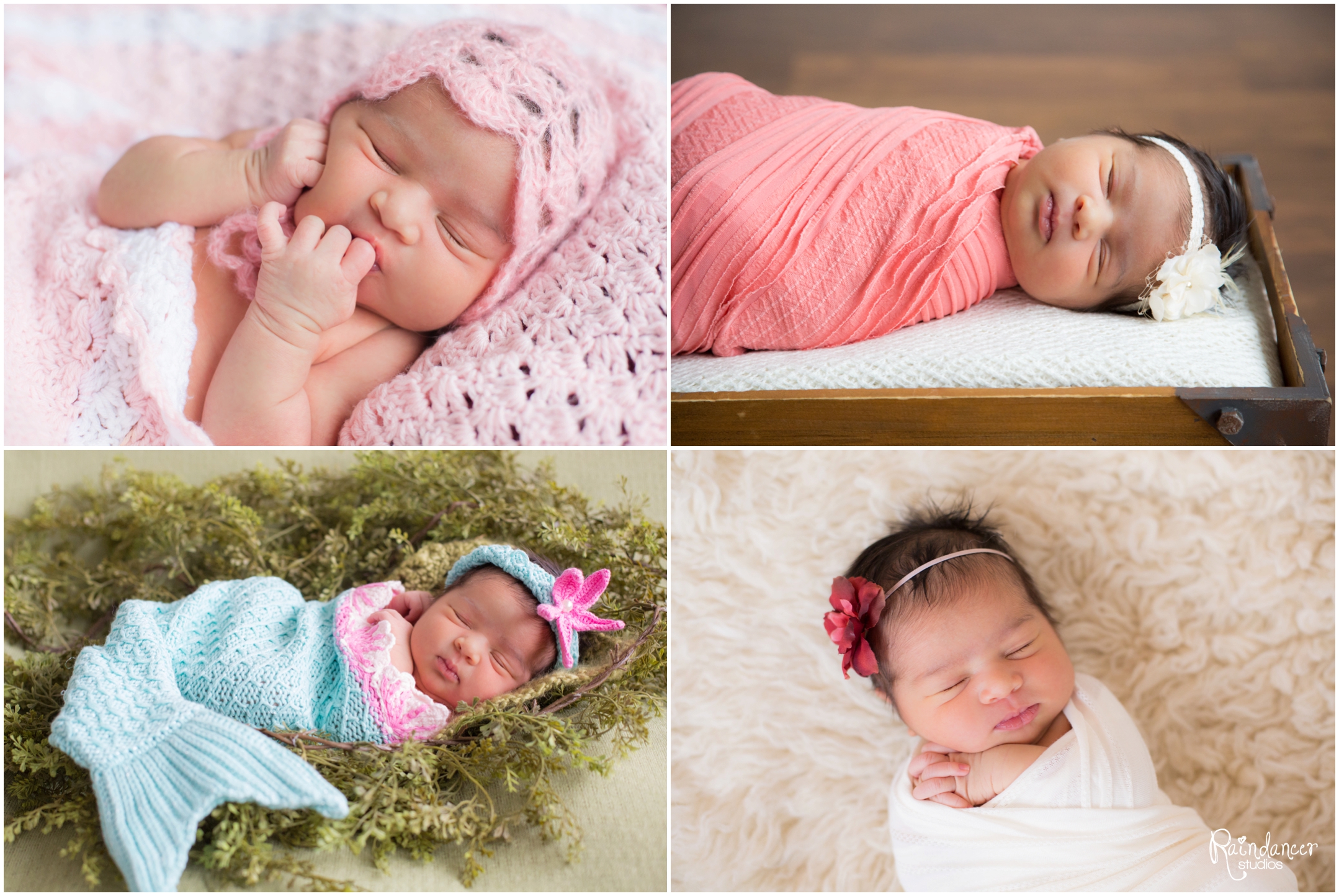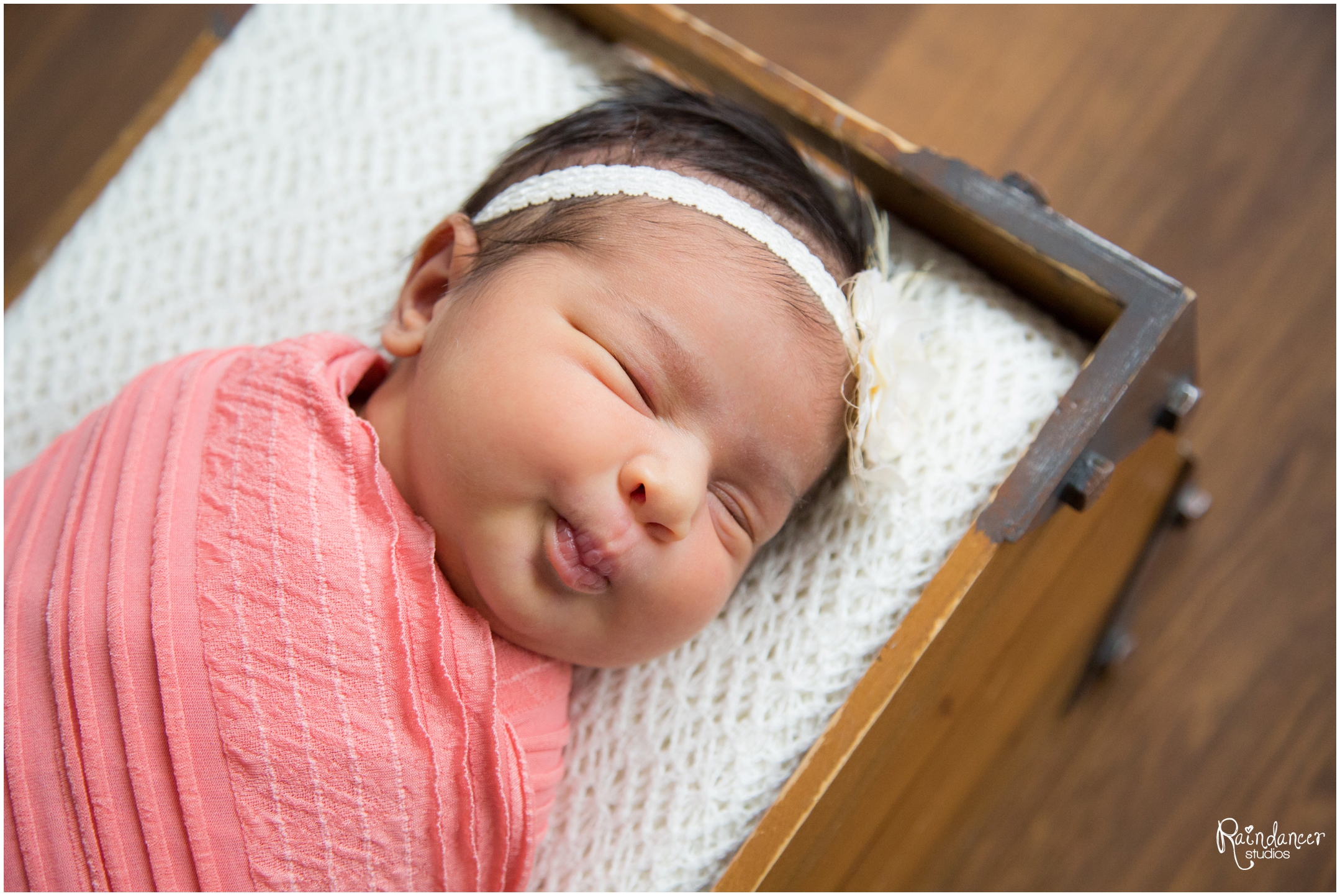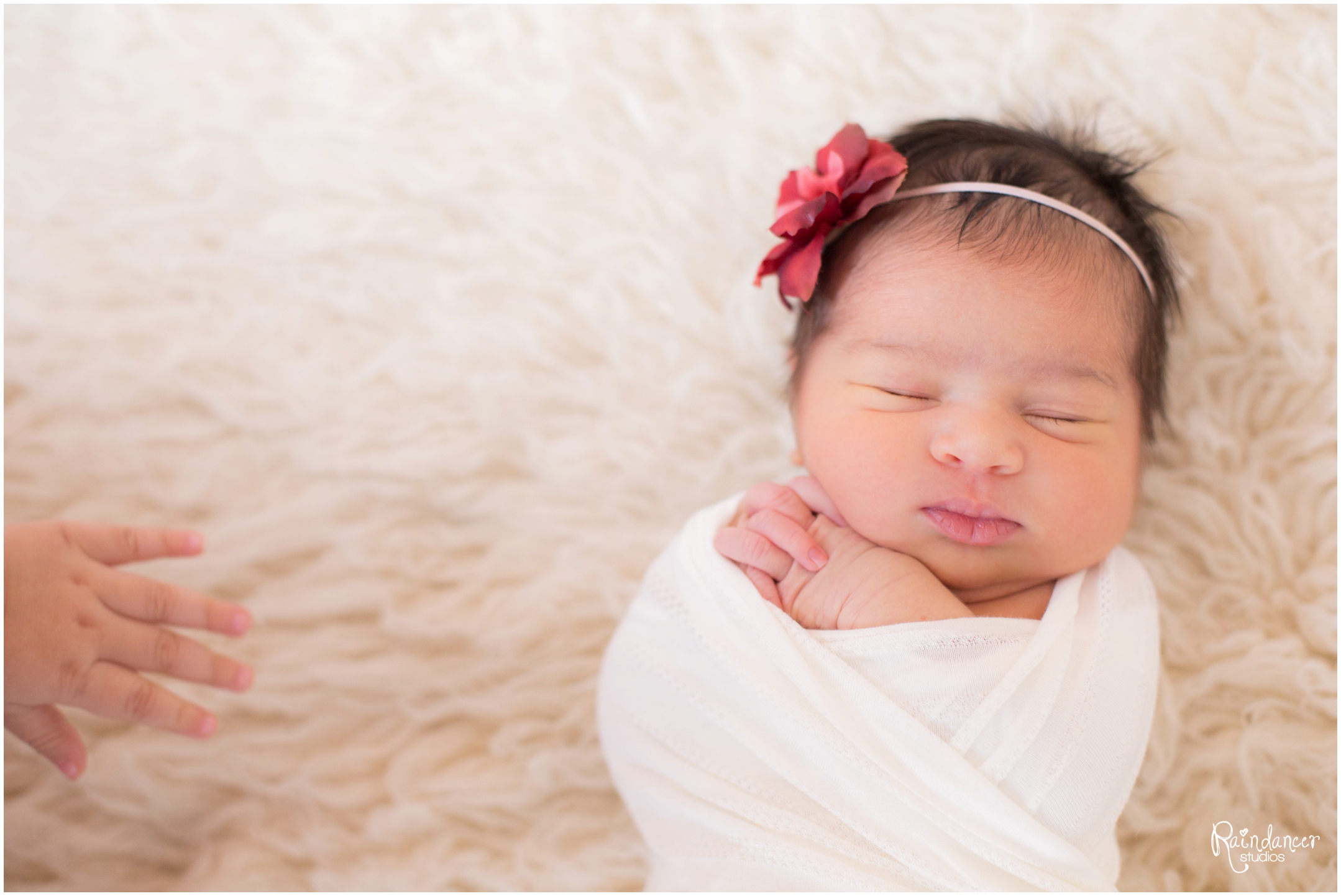 *Jill Howell specializes as an Indianapolis family photographer, children photographer, and newborn photographer but also loves high school senior photography and wedding photography.  She does studio photography in Indianapolis and on-location photography in Indianapolis and surrounding areas such as Columbus, Greenwood, Avon, Carmel, Zionsville, Fishers, and Westfield, IN.  However, she loves to travel and is willing to come to you!  Contact Jill at raindancerstudios@gmail.com.