I photographed this beautiful family on some property behind their home in Fishers, IN.  It's this tranquil piece of serenity and beauty.  They get to feed and watch deer and explore nature together.  I kind of wanted to just hang out on their back deck forever because it was so peaceful.  I'm so thankful they shared their favorite place with me!  I loved watching them hang out together as a family.  The boys played around with the soccer ball a bit and Daddy picked some "flowers" for his little princess.  The kids ran around quite a bit despite the summer heat.  I loved the tender moment of Noah laying his head on Mommy's lap when he was hot and tired.  It's those authentic moments of sweetness that I love the most.
Yok and Eric, thank you for choosing me to photograph your family again!!  I'm thrilled I get to watch your sweet kiddos grow!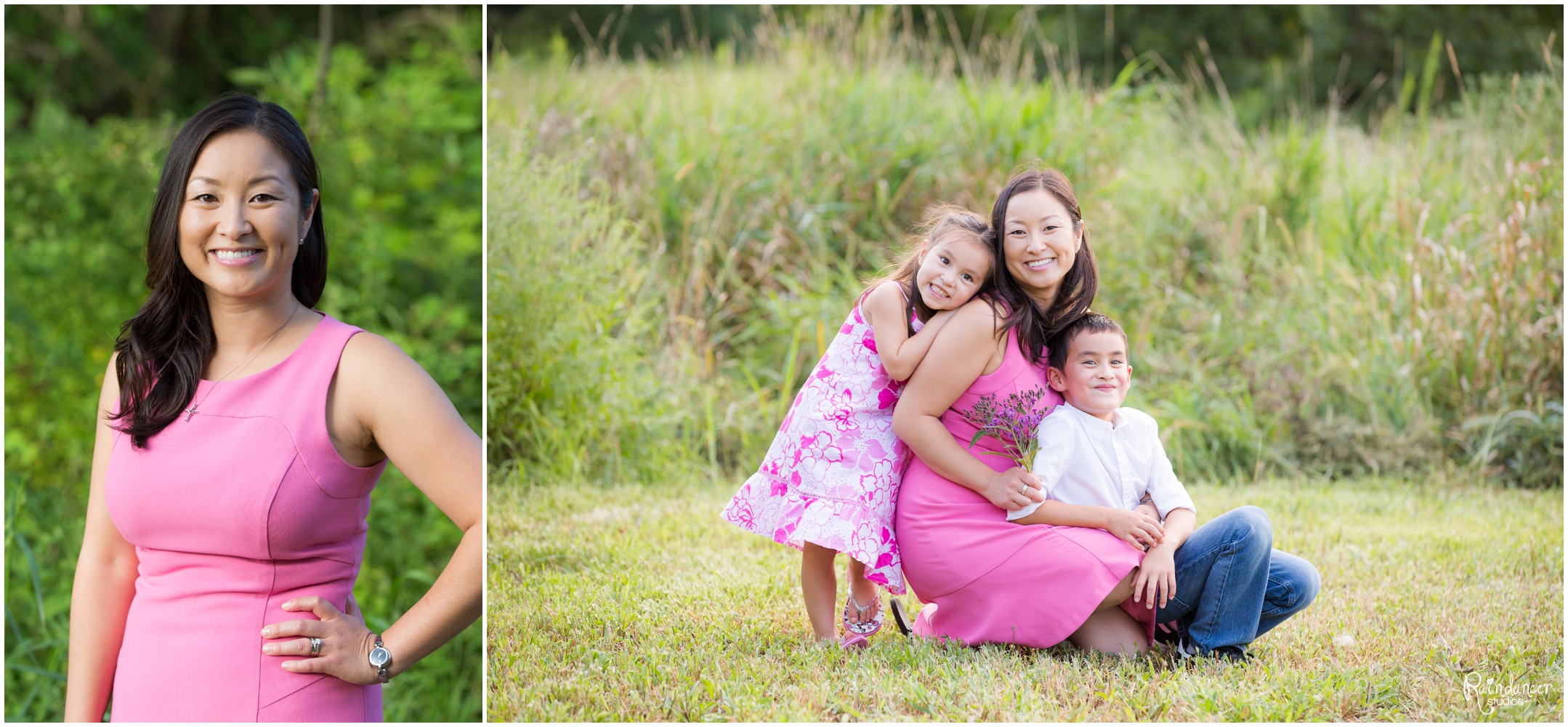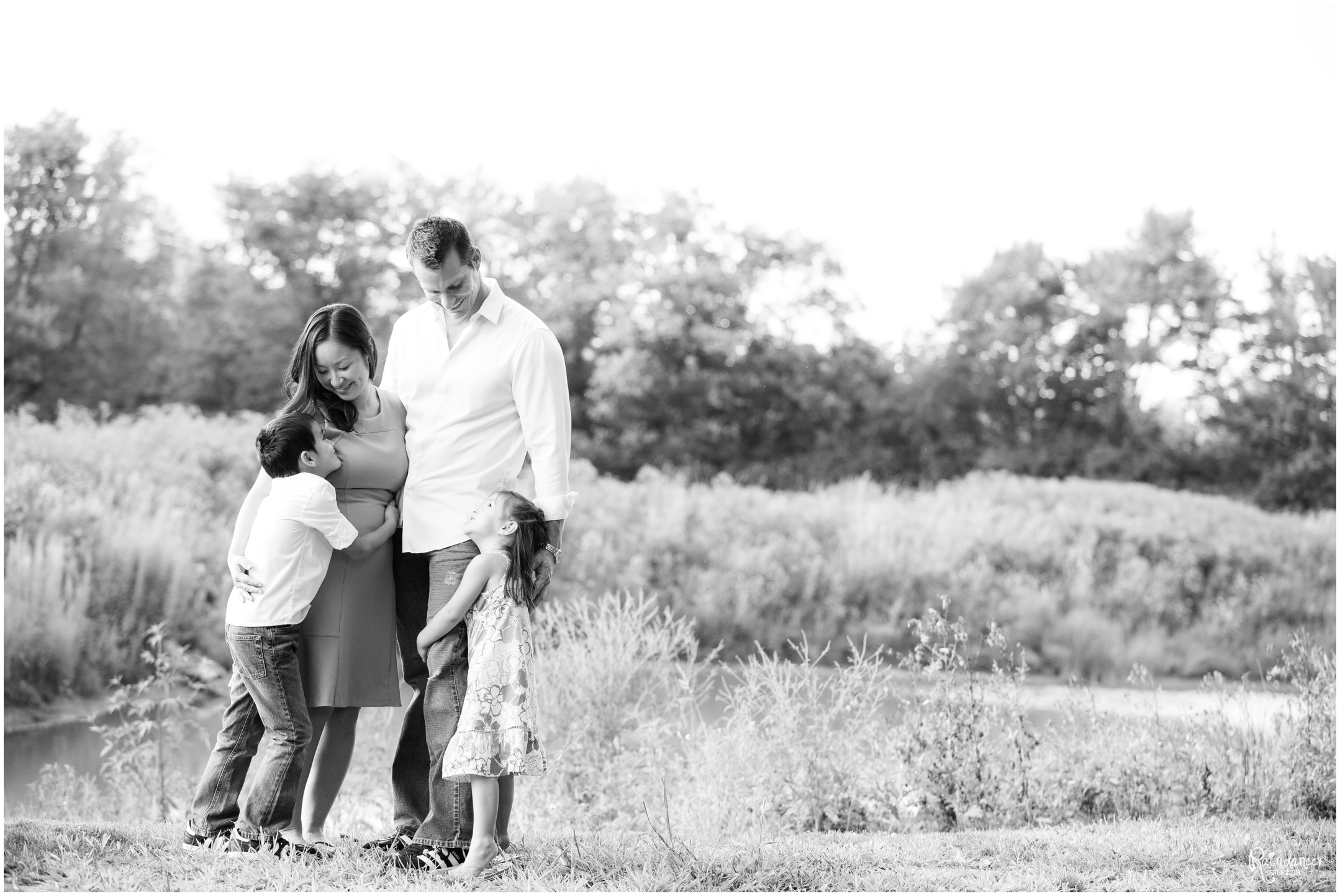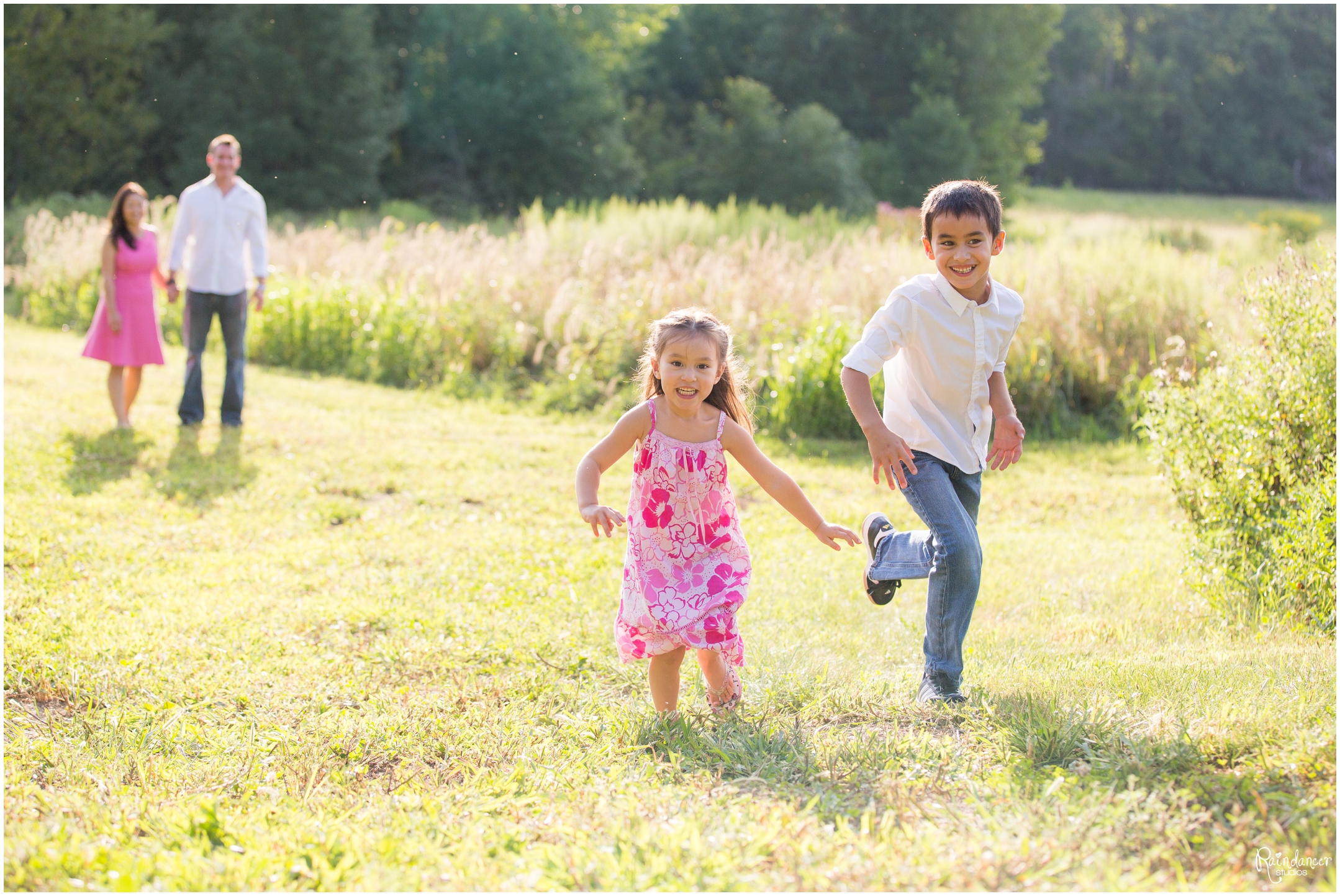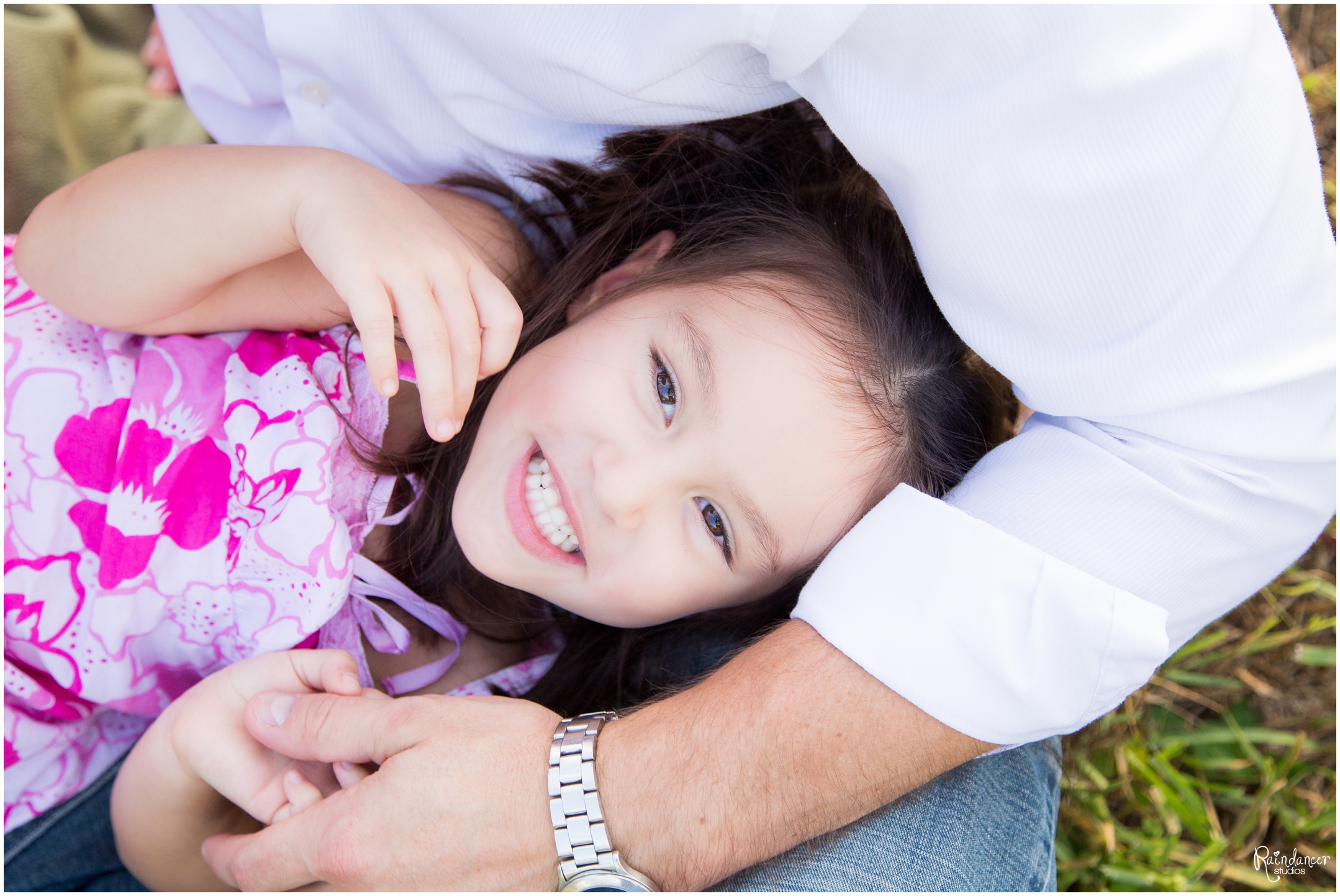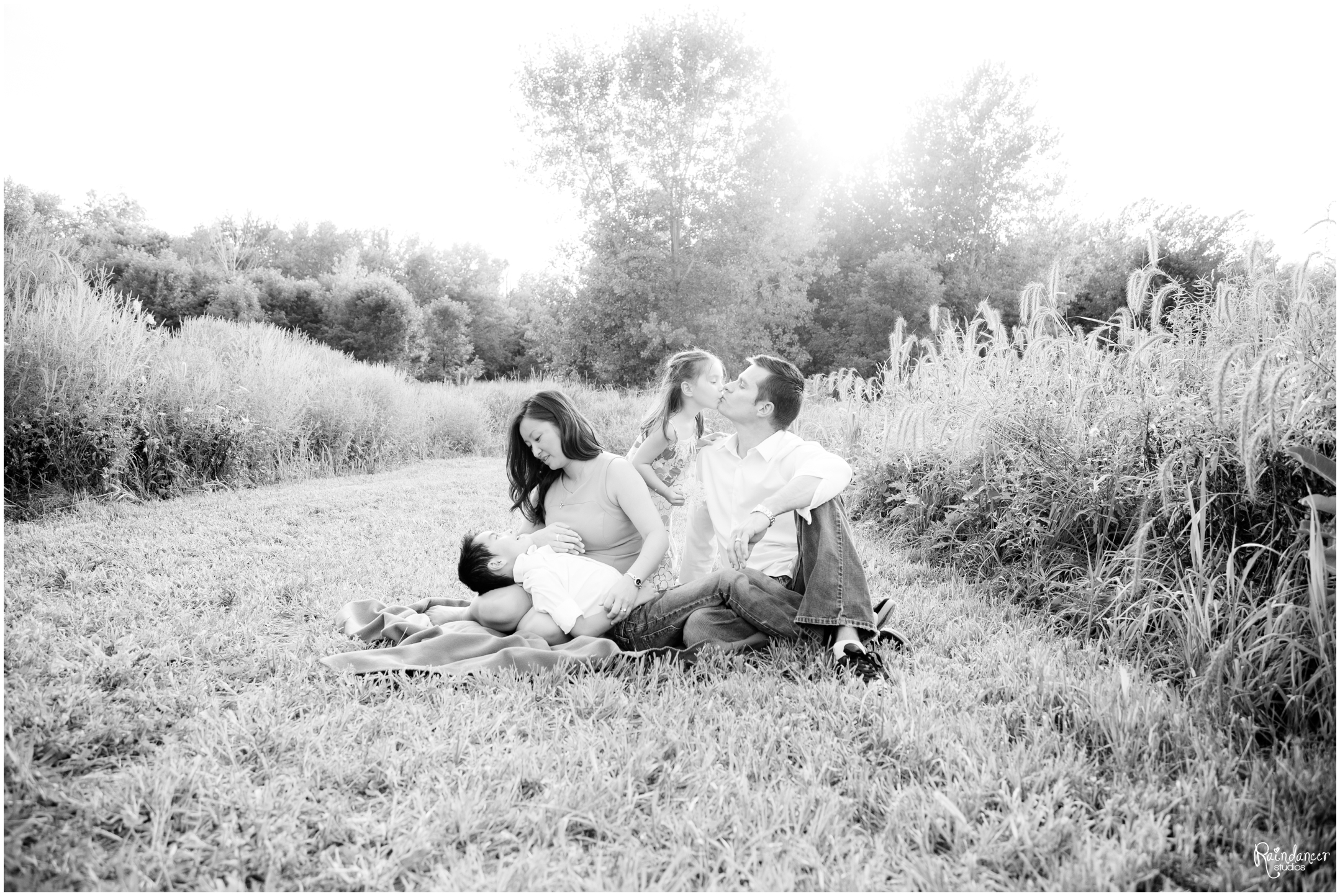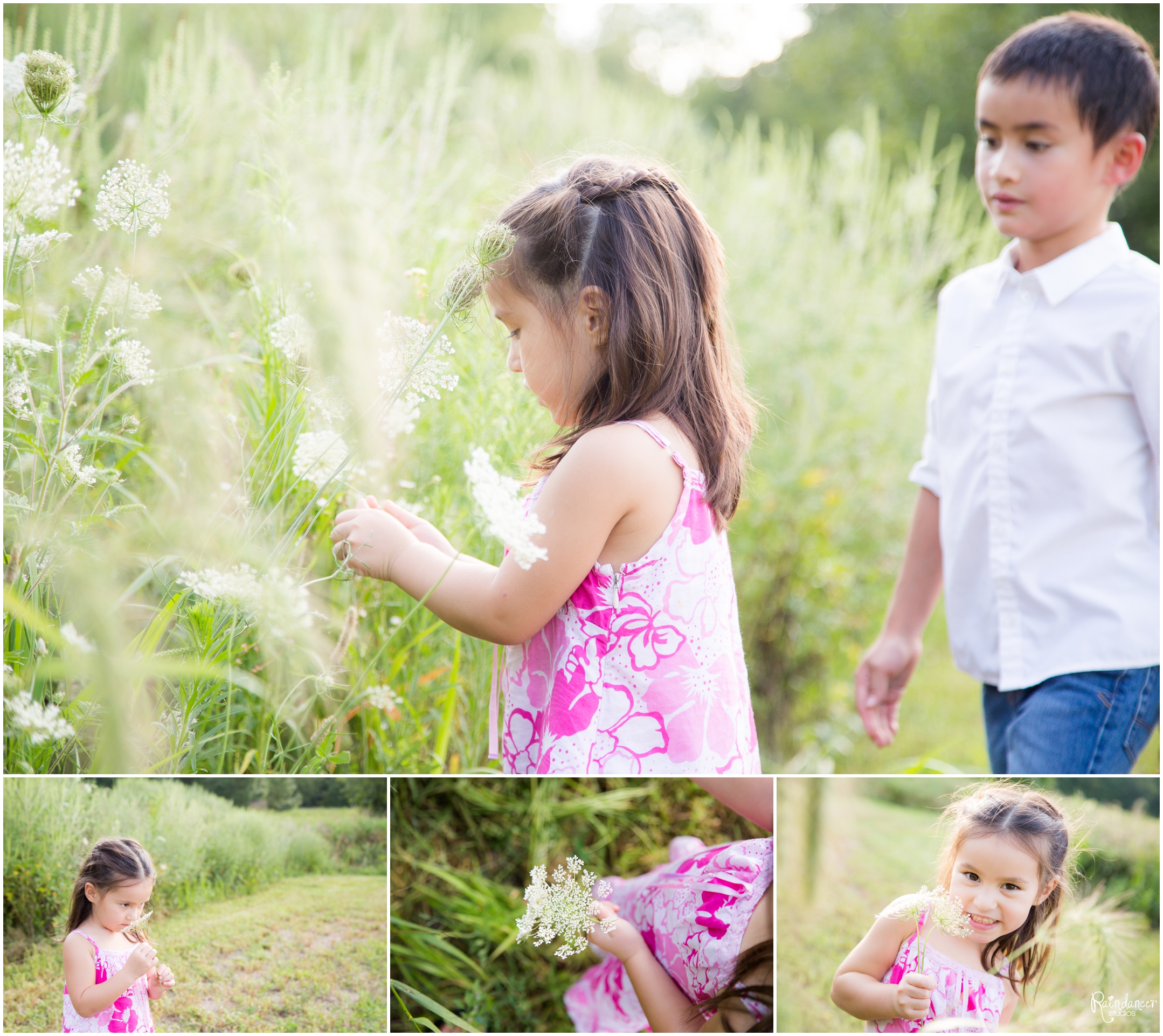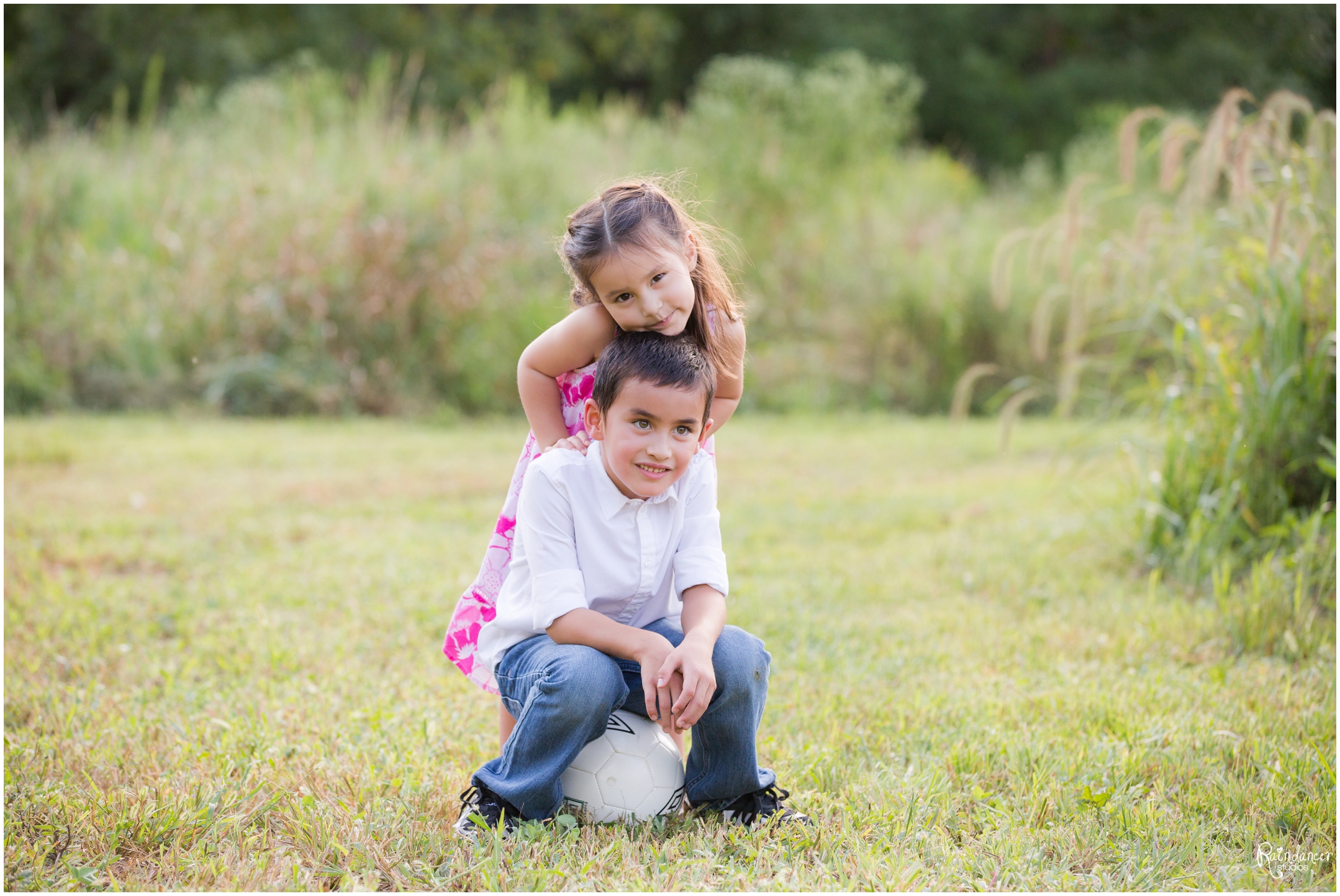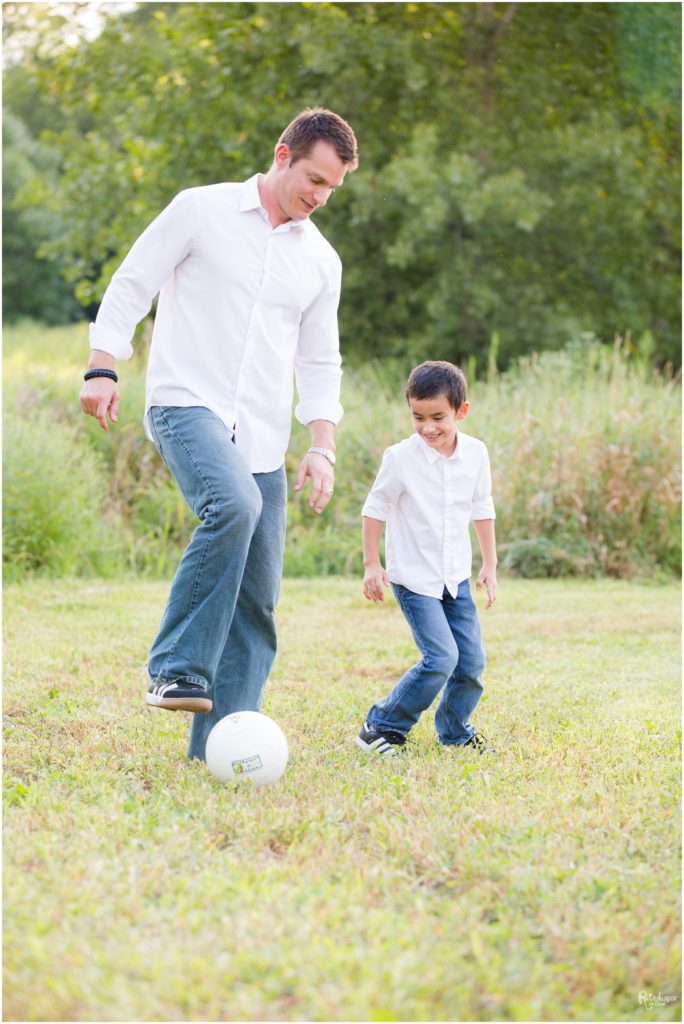 Oh and just for fun…we had to throw on Mom and Me matching dresses!! 🙂
Jill Howell specializes as an Indianapolis family photographer, children photographer, and newborn photographer but also loves high school senior photography and wedding photography.  She does studio photography and on-location photography in Indianapolis and surrounding areas such as Columbus, Greenwood, Avon, Carmel, Zionsville, Fishers, and Westfield, IN.  She is also a travel photographer and loves to come to you, too!  Contact Jill at raindancerstudios@gmail.com.