The birth of Ella Rose was unlike anything I've ever experienced.  I arrived around 11 a.m. on Thursday, August 25th.  It was a crazy hot day following tornadoes just the day before.  I stayed by Lauren's side until about 1:30 a.m. the following day.  It was long for sure, but it was beautiful and amazing.  Ella's Momma, Lauren, and her Daddy, Brandon, were amazing.  Lauren birthed Ella naturally with no meds. Yeah, you heard me right.  Zero.  She's a total champ.  She earned awards from me that day like bad ass and rock star among many others. 😉  The most beautiful thing to me was watching Brandon love and care for Lauren.  From holding her hand to rubbing her back, to laying beside her, to holding her up, to not touching her when requested, to making her smile, to giving her water, to putting chapstick on and so on, that man served her well.  Anything she wanted he provided with patience and the utmost grace.  And their families were troopers…majorly awesome troopers.  They were kind and fetched us food throughout the day and respected Lauren and Brandon's wishes all day.  (Thank you family for loving on me and taking care of me, too!  You really are the sweetest!!!) They waited all day as well in the waiting room and I would sneak out and give updates throughout the hard labor hours.   I was thankful I could encourage Lauren and Brandon throughout the day and do more than just take photos.  I told them we are now friends for life because you can't witness such an intimate thing with someone and then go on your merry little way.  That day I began to love these strangers because they really are THAT amazing.  I felt like family that day advocating and supporting them, and that Ella Rose grabbed my heart, too.  I'm sure the nurses feel that way, too.  How can you not?  When you're a woman and mother yourself, your heart just bursts with immeasurable love.  When Ella's little shoulder got stuck during delivery, my heart dropped, and all I could do was pray.  I saw and felt the adrenaline and panic in the room for a moment in time as multiple nurses tried to help the Dr.  I ached for Lauren during her labor and delivery.  It was too real and too raw to not be changed by the experience.  It's a bond that is etched forever on my heart.  It blessed me greatly to be a part of a wonderful team of people supporting and caring for Lauren that day and night!  Sweet Ella was born at 11:42 p.m. with a full head of beautiful brown hair and it's fair to say she is adored by everyone, including me!!  I can't wait to see her when they come back into town for her 6 week check up so I can snuggle her again.
Thank you, Lauren & Brandon, for entrusting me to capture this precious moment in your life.  Thank you for allowing me to witness the miraculous birth of your sweet daughter!  I am praising God with you for Ella Rose and praying for your family as you walk through many new adventures together!!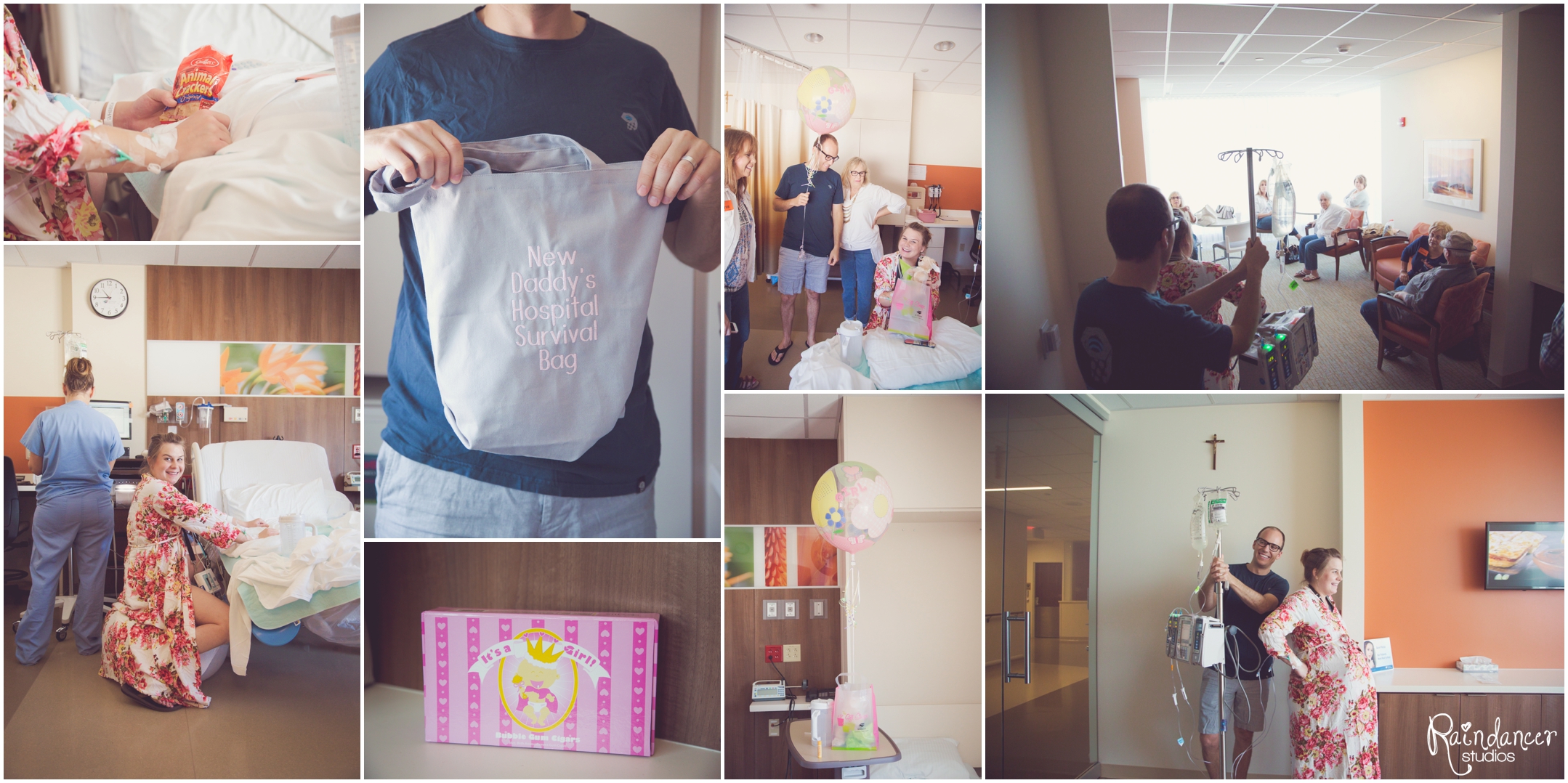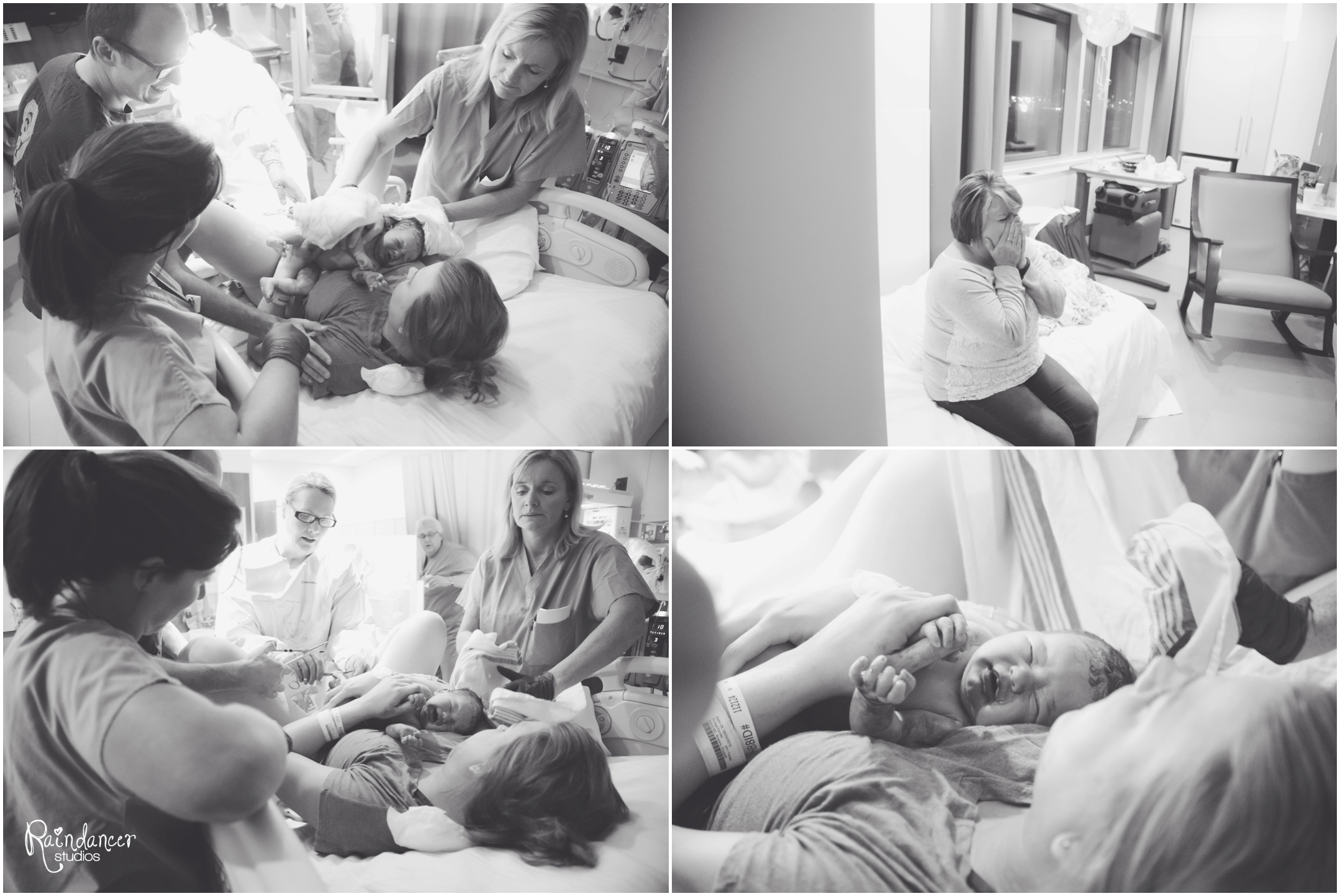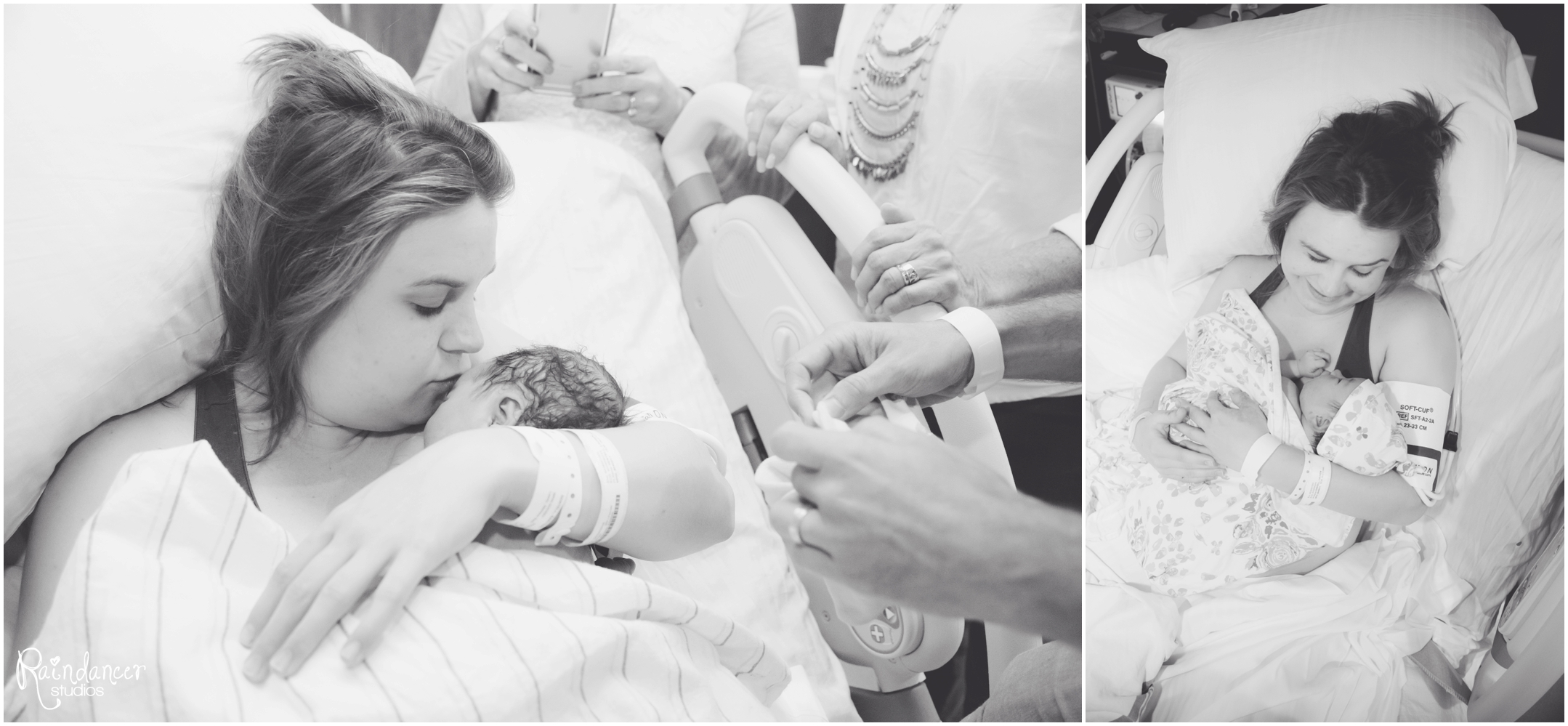 *Jill Howell specializes as an Indianapolis family photographer, children photographer, and newborn photographer but also loves high school senior photography and wedding photography.  She does studio photography in Indianapolis and on-location photography in Indianapolis and surrounding areas such as Columbus, Greenwood, Avon, Carmel, Zionsville, Fishers, and Westfield, IN.  However, she loves to travel and is willing to come to you!  Contact Jill at raindancerstudios@gmail.com.